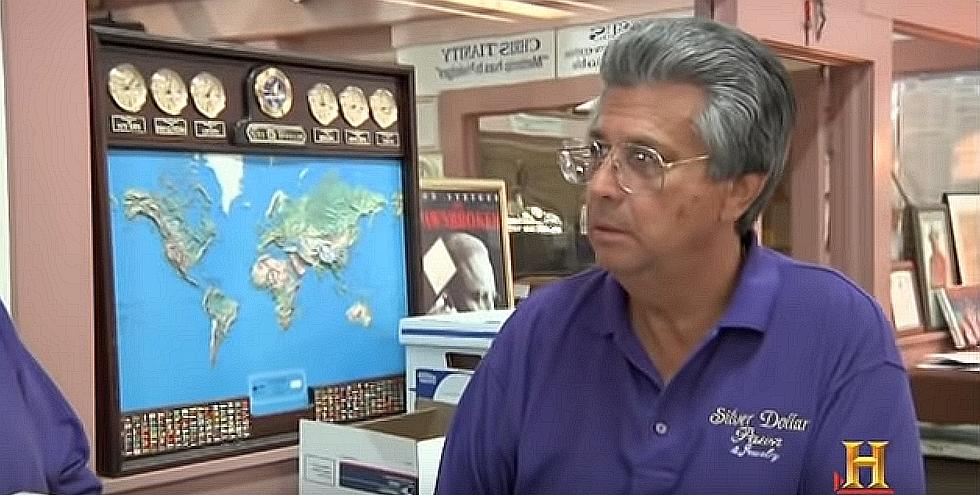 Louisiana's 'Cajun Pawn Stars' Jimmie DeRamus Passes Away
YouTube Via History
Jimmie DeRamus, former cast member of "Cajun Pawn Stars" and owner of Silver Dollar Pawn & Jewelry Center in Alexandria has passed away.
Cajun Pawn Stars' Jimmie DeRamus Passes Away
Jimmie Dale DeRamus and his wife opened Silver Dollar Pawn & Jewelry Center in 1985 in Alexandria.
In January 2012, Cajun Pawn Stars debuted on the History Channel starring Jimmie DeRamus and his family.
The show ran for four successful seasons but was placed on hiatus due to contract disputes with Leftfield Pictures according to Wikipedia.
DeRamus passed away on July 13, 2023, at the age of 71 from cancer complications.
KALB reports DeRamus and his wife, Peggy, were married for 50 years and they had three children together, Tammie DeRamus-Credeur, Jon DeRamus, and Chad DeRamus.
Chad DeRamus passed away in 2016.
Visitation will be held from 12 p.m. - 2 p.m. at Hixson Brothers Funeral Home in Alexandria with funeral services beginning at 2 p.m.
You can read the obituary at tributearchive.com.
LOOK: Here are 50 of your favorite retail chains that no longer exist
Are you ready to see the top 50 major retailers that no longer exist? Keep reading to see if your favorites made
the list
.