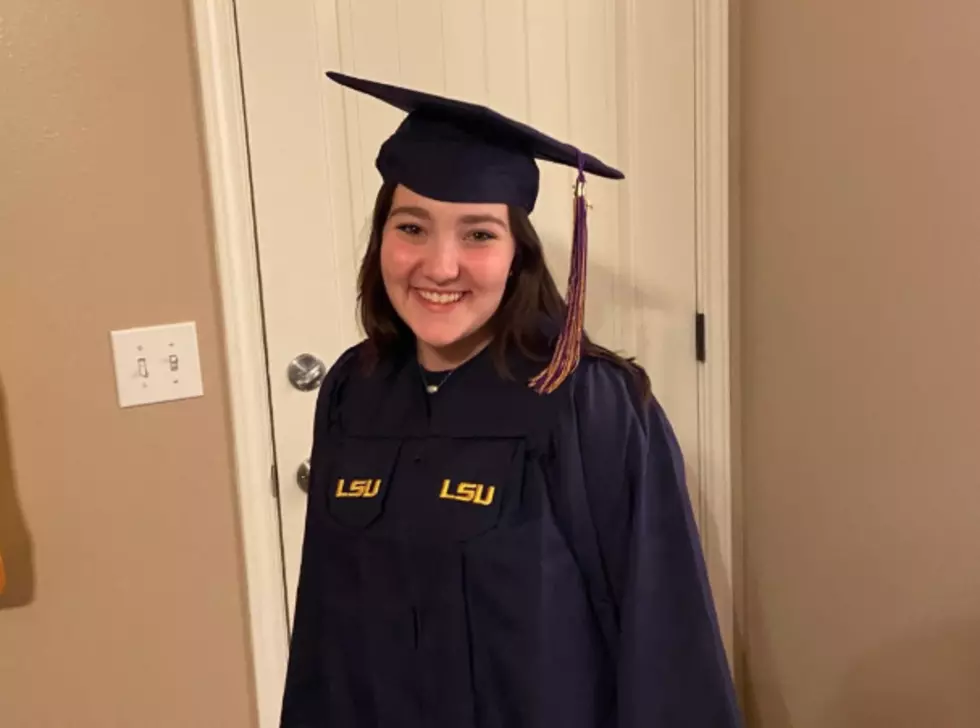 LSU Cancels May Commencement Ceremonies
Staff Photo
What a bummer. We got a call at our house yesterday afternoon from my daughter. She is a soon to be graduating senior at LSU. Yes, she will graduate. But no, she and hundreds of other students will not be walking during commencement ceremonies in Baton Rouge, at least in the month of May.
And just like that, four years of college that should have culminated in a wonderful ceremony that celebrates accomplishments of LSU students that don't necessarily play football was diminished to a letter in the mail. I feel for all of the students and the parents who have invested so much for this one moment.
I also understand the wisdom in cancelling commencement ceremonies in regard to the coronavirus threat. As much as I hate the decision. I understand it and support it. Oddly enough, my daughter does too. She said almost all of her fellow graduates understand too. They don't like it either, but they're smart enough to know what's best for everyone.
Graduating students have been emailed a form by the school. Once those students have completed their curriculum assignments and been cleared to graduate a diploma will be mailed to them.
Now, this is totally unofficial as I could not find it confirmed on any official LSU website but my daughter said that she was told the graduates will be allowed to walk in a special ceremony that will take place on or near August 7th. Or, graduates might opt to walk in the December commencement exercises later in the year. Again, this information is hearsay at this time. LSU officials will confirm the official plans in the coming days.