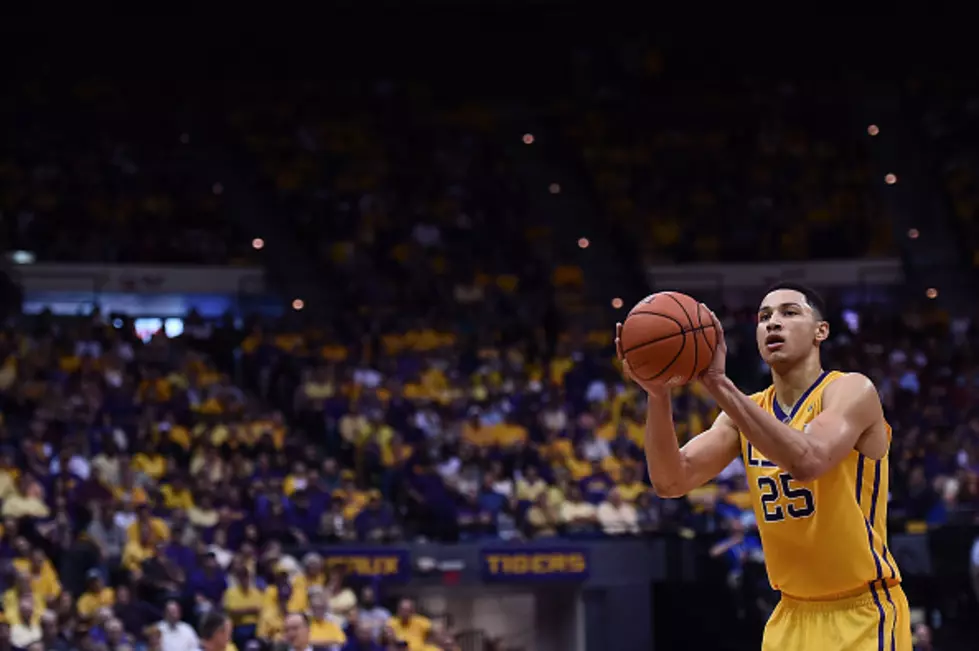 LSU's Super Freshman Ben Simmons Not Eligible for Wooden Award
Stacy Revere, Getty Images
LSU's super freshman basketball player Ben Simmons may be the best player in the country, but he won't get the award for it.
According to LSU spokesman Kent Lowe, Simmons "did not meet the criteria for inclusion on the final ballot."
ESPN reported today that it was for academic-related reasons. The requirement for this award is a minimum GPA of 2.0.
Simmons was benched by head coach Johnny Jones for the start of LSU's game against Tennessee on February 20 due to academic reasons.
According to the Wooden Award website, here is the full set of criteria for candidates:
► Candidates must be full-time students in an accredited NCAA college or university.
► Consideration should be given to scholastic achievement and aspirations. All candidates must have a cumulative 2.0 grade point average since enrolling in their current university.
► Candidates must exhibit strength of character, both on and off the court.
►Candidates should be those who contribute to team effort.
► Candidates must excel in both offense and defense.
► Candidates should be considered on their performance over the course of the entire season (pre-conference, conference and tournament play).
Simmons is having an outstanding season as he's averaging 19.7 points, 11.9 rebounds and 5.1 assists per game this season.