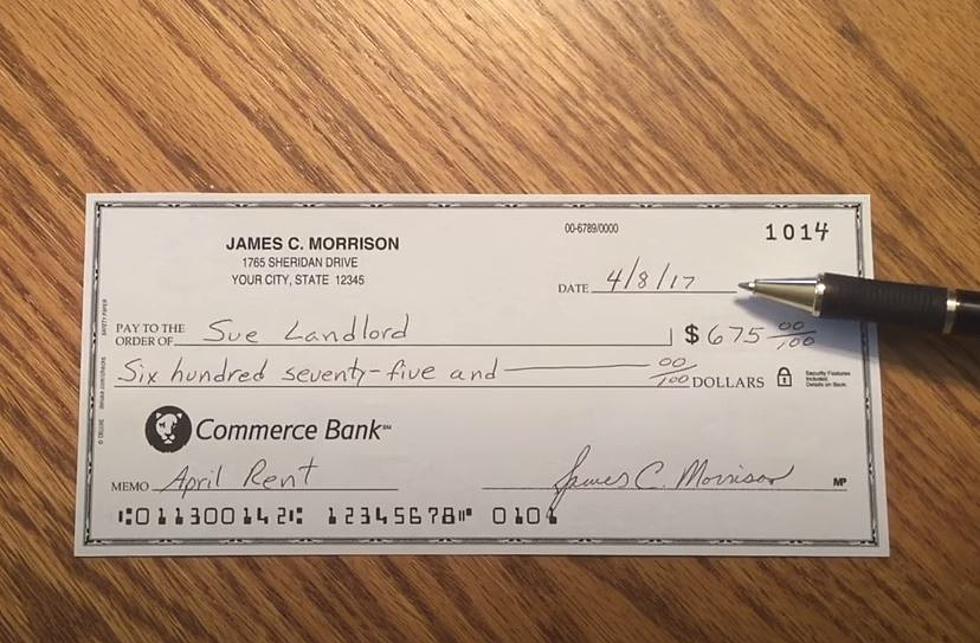 Mailing a Check in Louisiana? Here's the Safest Way to do That
Scott Staub via YouTube
You don't see them as much as you used to but if you spend enough time in grocery stores and department stores in Louisiana you will see them make an appearance. They were a staple of your mom's purse back in the day but with so much commerce now "online" there really isn't a great need for checks anymore, is there?
However, many of us still use these written drafts to pay our bills either in person or via the United States Postal Service. However, it's those checks we put in the mail that we need to be paying the most attention to. Because, like those packages that once could be delivered and left on our porches, the bad guys are finding a way to get into your mailbox and yes, they've got ways to rewrite those checks.
The process of stealing money by using a check someone has written for someone else is called check washing. And, that is literally what the bad guys are doing with your check. They use a chemical agent to dissolve the ink that you used to write the check. They then change the payee to themselves and in most cases change the amount tendered as well.
The way the bad guys get a hold of your check is the same way the postman gets your check, they simply pull it right out of the mailbox. That's why it's never a good idea to leave mail in your box for very long. And those who follow the crime of check washing say that mailing a check from your personal mailbox isn't the best choice you can make. They suggest you drop checks directly at the post office or in an official post office receptacle.
What Can You Do to Eliminate Check Washing?
Besides not making your checks easy to get to by the bad guys there is one simple change you can make to check writing practices that will make it very hard for a ne'er do well to tamper with. That change has to do with your writing instrument. Security specialists suggest and in fact, highly recommend that if you must write checks to be mailed use a "gel pen" to fill it out.
The ink in gel pens actually soaks into the paper in which it is written. This makes it very hard for the bad guys to "wash". They can, but the check will appear to be damaged and sharp-eyed bank employees are schooled to look for things like that before they hand over the cash.
What if the Check is Being Mailed to You?
Obviously, you can't stand guard at the mailbox all day long like you did when you were a kid waiting for your cereal box prize to arrive. And obviously, some of the same dangers exist but most corporations add extra watermarks and identifiers to their checks to prevent such fraud. Still, you don't want to leave letters in your box for too long of a period of time. That's just tempting fate if you do.
Also, if you're expecting a check you should sign up for Informed Delivery from the Post Office. This lets you see what is scheduled to be delivered to your mailbox as it is being sorted at your local post office. That way you'll know if a piece of important mail is missing when you get home and physically go check the mailbox.
Oh, and another ounce of prevention might just be this, the good neighbor policy. Make sure you let your trusted neighbors know if and when you'll be out of town or away for a day or so. That way they can collect your mail for you or just keep an eye on your mailbox. You can even contact the Post Office to suspend your delivery if you're going to be out of town for more than a few days.
LOOK: Gorgeous Galveston Penthouse Can Be Yours for $3.9M
Live a life of luxury at the 28th-floor penthouse of Palisade Palms on the beaches of Galveston, Texas. This perfect property,
listed by Dawn Walther with HomeSmart
, can be yours for $3,950,000.