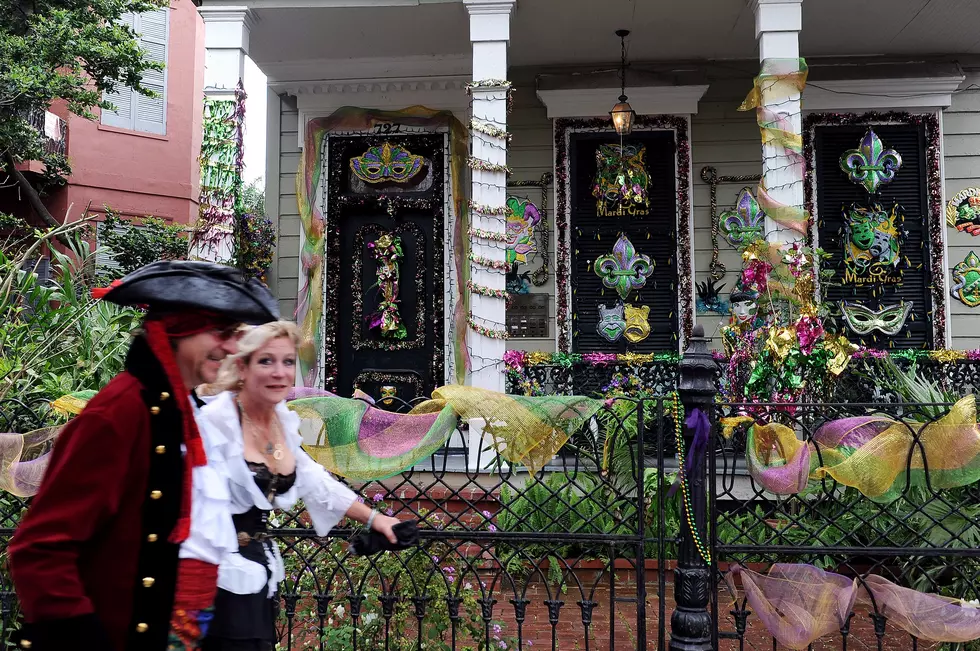 Map Now Available for NOLA Mardi Gras Float Houses [VIDEO]
Cheryl Gerber/Getty Images
We were all hoping for a return to normal in 2021, but that's not quite how it is turning out so far. Last Mardi Gras we could never have predicted that Louisiana's most famous holiday would come to a screeching halt. The coronavirus pandemic has forced us to find new ways to shop, eat, drink, and observe special occasions with friends and family. And that includes how we celebrate Mardi Gras.
Carnival season officially kicked off on January 6th this year, and you probably ran out and got a king cake (or two) to commemorate the beginning of the festivities. But not being able to attend your favorite parades might be harder than expected this year. Luckily, some folks in New Orleans are not letting the spirit of the season pass them by.
There are several krewes who have unique ways of bringing Mardi Gras to the people without the actual parades. The Krewe of House Floats says on their official Facebook page that they are "Here for folks to celebrate Mardi Gras 2021 and support our neighbors in a safe, responsible way during the era of social distancing". The Krewe of Red Beans also is participating in New Orlean's newest custom, and even if you're not in the New Orleans area, it's worth the drive to see these amazing works of art.
A detailed map is ready for you to get your Mardi Gras groove on, as well as some pretty breathtaking pictures of the "Float Houses" that have been decorated so far. And "decorated" is really an understatement. These works of art deserve to be seen by everyone who wants to keep the Mardi Gras spirit alive in 2021. Check out the video below for an idea of how fantastic they are. Just go, y'all.
My Mardi Gras MVP List