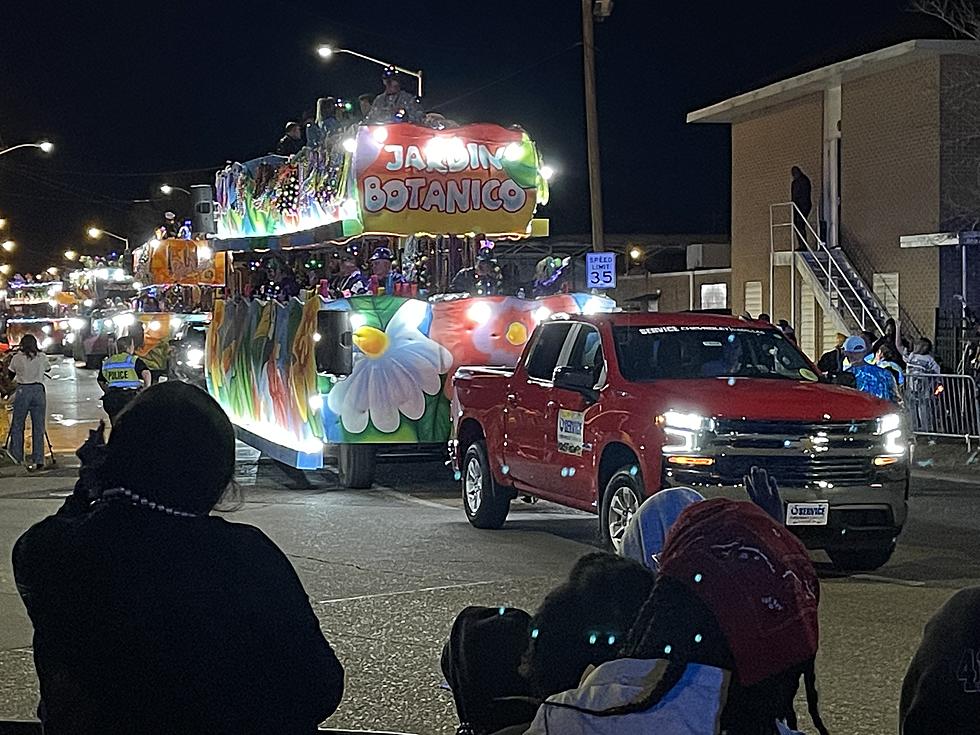 Mardi Gras Purple and Green Means Gold for Louisiana Businesses
Staff Photo
From Youngsville to Eunice and Crowley to Breaux Bridge and all points in between Mardi Gras is a big deal. Even if you don't celebrate the spirit of the carnival season by attending parades, chasing chickens, or catching beads you will certainly feel the impact of Mardi Gras on your town and not just on Fat Tuesday.
Mardi Gras, as far as holidays go, is big business, especially for Louisiana. We get millions of dollars in tourism money from people who venture down from other places to catch a glimpse of our "bawdy goodbye" to the good times as we prepare for the solemn season of Lent.
How Much Money Does Mardi Gras Bring to Acadiana and Lafayette?
The most recent economic impact study on the subject that we could find online was from quite a few years ago. In fact, it was 2010 when the Lafayette Convention and Visitors Commission and the Greater Southwest Louisiana Mardi Gras Association commissioned a detailed economic review.
Back in 2010, that report suggested that Mardi Gras brought in about $110 million to the area. Four million of those dollars were in the form of direct taxes, and another nine million was generated in overall taxes.
In a story published in 2020 in Lafayette's Daily Advertiser newspaper suggested that in 2020 dollars that impact would be more like $129 million. We took their figures and added on for 2023 prices and determined that loosely based on the figures from 2010 the economic impact of Mardi Gras on Lafayette is just short of $150 million dollars.
Where is the Money Spent at Mardi Gras?
Back in 2010, the economic study of Mardi Gras impacts in Lafayette suggested that a typical Mardi Gras visitor would spend about $370 dollars. That money would have been spent on food, gas, creature comforts, and Mardi Gras trinkets and souvenirs too. Now that's just the folks that come for the day.
For guests that come and stay several days, as you might imagine the impact is much higher. And one of the larger sources of income exclusive to the Mardi Gras season is the Krewes themselves. Back in 2010, it's estimated that Mardi Gras Krewes generated about $400,000 in direct taxes and more than $800,000 in overall taxes in Lafayette Parish.
In 2023 dollars Mardi Gras Krewes would be responsible for some $535,000 in direct taxes and $1.2 million in overall taxes in Lafayette Parish. So, you might think those beads and cups are "worthless" but if you collect enough of them it's enough money to run a city and a parish for quite a while.
We remind you that our figures are based on estimates and they are not official by any stretch of the imagination. Especially, we don't really know how the COVID-19 pandemic has affected the return to Mardi Gras from guests around the country. All we do know is that Mardi Gras is a party and it's a party that means big money for our local economy. So, whether you visit the parades or the festivals or you don't, just know it's good business to support Mardi Gras in South Louisiana.
Seven Crazy Louisiana Town Names Explained