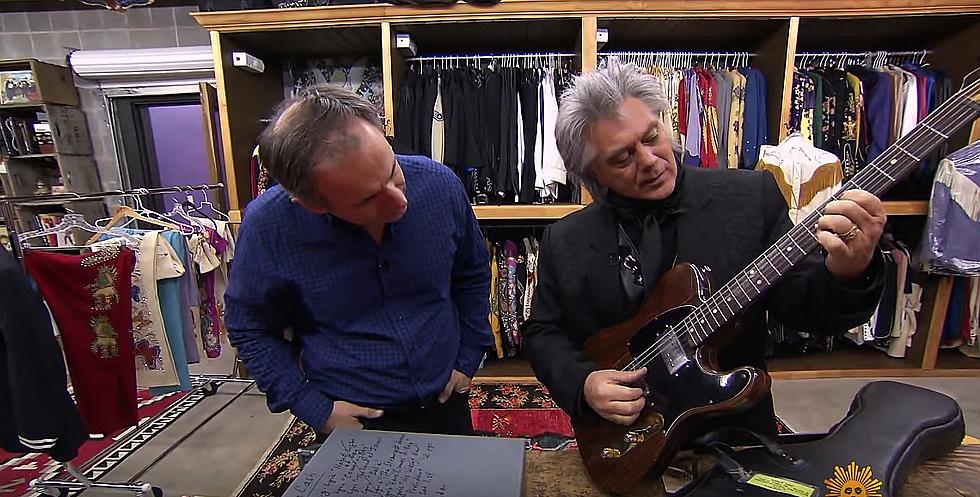 Marty Stuart's Country Music Memorabilia Valued At $25 Million Dollars [Videos]
YouTube via CBS Sunday Morning
Marty Stuart was recently on CBS Sunday Morning where they featured his collection of Country music memorabilia. From handwritten song lyrics from Jonny Cash and Hank Williams Sr. to Patsy Cline's travel trunk, Stuart has it. As a matter of fact, he has three warehouses full with a value of $25,000,000.
As you'll see in the video, Stuart basically has a museum. Matter of fact, he's opening up a museum so everyone can enjoy his incredible collection.
He even has a guitar that owned and played by Hank Williams Sr. and Johnny Cash!
Stuart says he plans to start construction on "Marty Stuart's Congress Of Country Music" in 2021 in his hometown of Philadelphia, Mississippi.