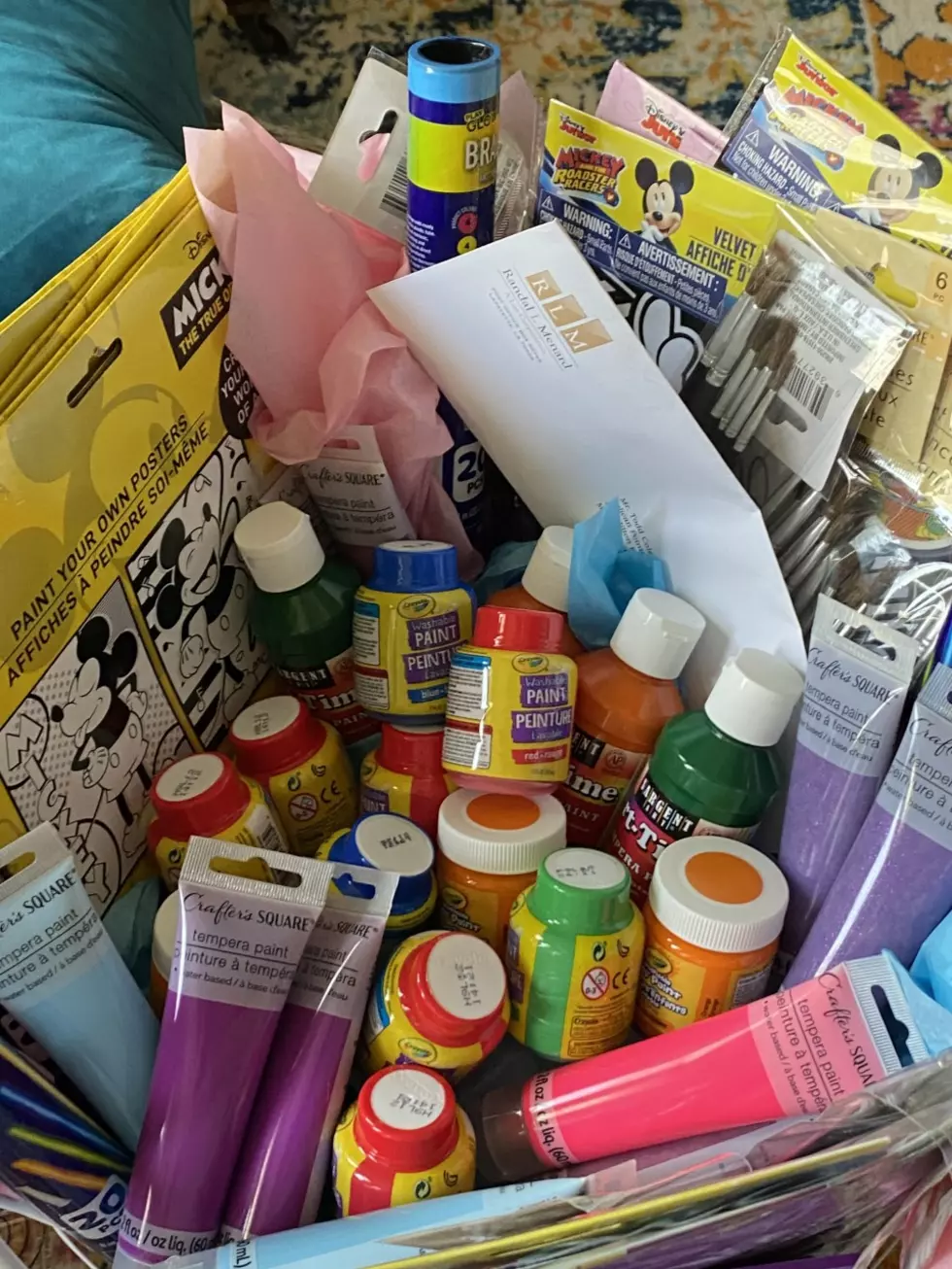 Maurice Nursing Home Surprised with Goodies from Lafayette Attorney Randal Menard
Submitted Photo
Through tough times, great stories arise. We've heard of so many sweet instances of people doing really nice things for strangers during the Coronavirus pandemic.
Let's share another great story.
Lafayette attorney Randal Menard reached out to us here at the radio station seeking some guidance. He simply wanted to do something nice and give back to the community in some way.
One of our account executives, Laurie Foreman, suggested he look into doing something for a local nursing home. She knew of one in particular in which the residents were having a tough time dealing with being isolated from their families.
The residents at Pelican Pointe Nursing Home in Maurice can't receive food, flowers or visitors as they are being kept safe from the coronavirus.
So Laurie contacted the activity director at the home, Melanie Freeman, to see what we could do to help. Melanie expressed how sad and lonely the residents have been. She mentioned that she's always looking for fun activities to keep them busy and smiling.
Enter Mr. Menard and his interest in doing something for the community. He contacted the good folks at Roadrunner Delivery Service to purchase a bunch of the items to help keep the residents stay occupied along with some personal hygiene items.
So, they loaded up the nursing home's residents with things like paints, painting supplies, art sets, markers, large print activity books, soaps, shampoo, dress up items and tons more.
Mrs. Freeman mentioned they needed toiletries and will use a bunch of these items for their weekly bingo games.
Full disclosure, Mr. Menard advertises with this radio station. However, he didn't ask for this publicity. We just couldn't let him and his team's good deed go unnoticed though.
Thank you sir and your staff for being good stewards of our community.
Here are a few pictures of the goods being delivered earlier this week. How sweet are these faces!
Donation to Pelican Pointe Nursing Home