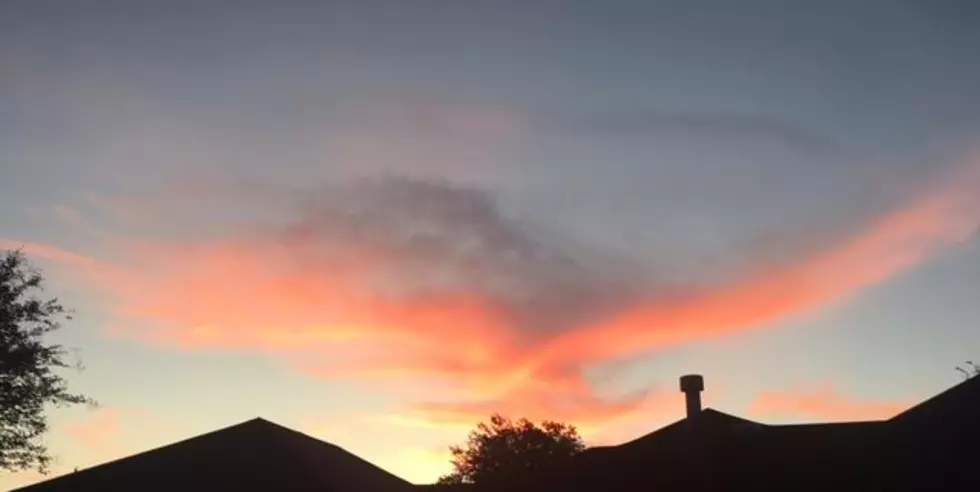 Mid-Week Storm Threat Should Clear in Time for Good Friday
Staff Photo
It looks as if those Good Friday crawfish boils across South Louisiana will be held under almost absolute perfect conditions if the National Weather Service's long-range forecast is on point. But before we get to the beautiful blue skies of what promises to be a gorgeous Easter weekend we will have to go through a patch of rough weather.
As of now, it looks as if our most likely days for inclement weather will be on Tuesday and Wednesday across South Louisiana. Tuesday will bring a greater threat of rain and heavy showers and storms to the I-20 corridor than it will for those who call the area along and near I-10 home.
By Wednesday it looks as if most of the state will experience a better than an average threat of rain and heavy storms. As of now, the Storm Prediction Center is only putting Acadiana in the marginal risk zone for severe weather during the day on Wednesday. The way the forecast is shaping up the storm threat will be rather short-lived and should clear the area by Thursday.
Those making plans for Easter weekend will be pleased to know we should have some exemplary spring days ahead. Thursday forecast is calling for skies to be mostly sunny although it will be a bit on the cool side.
By Good Friday skies should stay clear and the temperatures will warm up to a very comfortable 65 degrees. Which is absolutely perfect for outside crawfish boils. The wonderful weather should hold throughout the holiday weekend. Those hoping for an inspired sunrise on Easter morning should have no trouble with clouds interrupting your inspiration. The forecast for Easter Sunday, at least as of now, is calling for clear skies and a high temperature of 75.
10 Famous People You Didn't Even Know Were From Lafayette