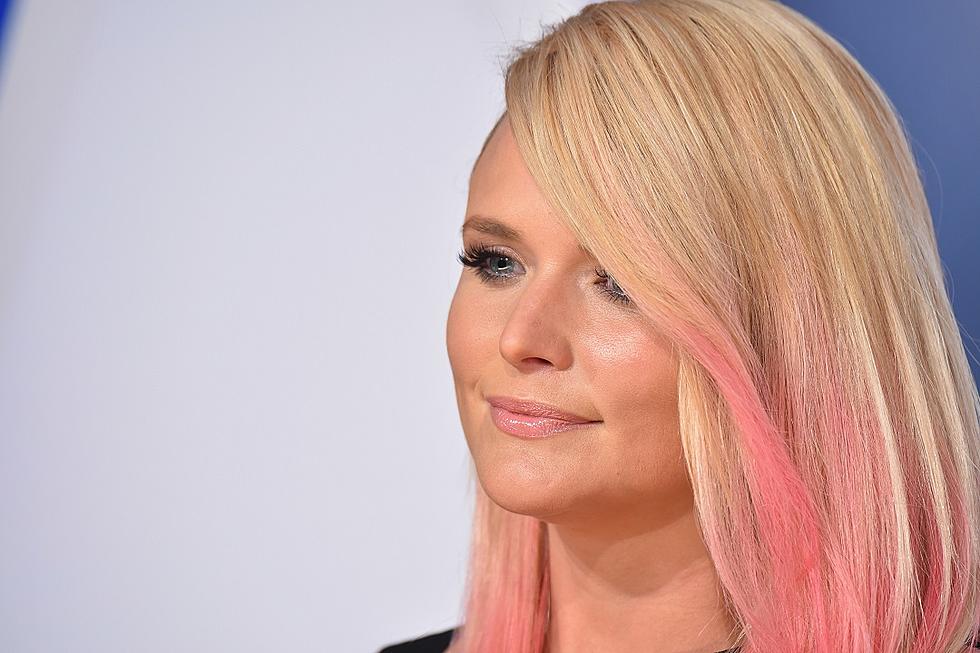 38 Years Ago: Miranda Lambert Is Born
Michael Loccisano, Getty Images
Happy 38th birthday, Miranda Lambert! The singer was born on this day, Nov. 10, in 1983.
Lambert was born and raised in Lindale, Texas. Her parents are Rick Lambert, a police officer who became a private investigator, and Beverly Lambert, who is now heavily involved with her daughter's MuttNation Foundation. The future country star grew up having a love of music and performed locally as a teenager, including in the Texas Pride Band and as the lead singer of the house band at the famous Reo Palm Isle in Longview, Texas.
In 2003, Lambert, who had already been meeting with producers and record labels in Nashville, competed on the first season of the TV talent show Nashville Star. The singer came in third, behind winner Buddy Jewell and runner-up John Arthur Martinez. Later that year, Lambert signed with Epic Records.
Lambert's debut album, Kerosene, was released in 2005 and landed at No. 1 on the charts, with the title track earning a Top 20 spot. Her sophomore record, Crazy Ex-Girlfriend, also topped the charts, and gave Lambert her first Top 10 single, "Gunpowder & Lead." But it wasn't until her third record, Revolution, that the singer earned a No. 1 single, with "White Liar."
Lambert followed her first No. 1 hit with her mega-hit "The House That Built Me," which was originally intended for her then-boyfriend, Blake Shelton. (Lambert and Shelton wed in 2011, after five years of dating, and divorced in 2015. In early 2019, Lambert married New York City police officer Brendan McLoughlin.)
""The House That Built Me" is one of the most special songs in the history of songwriting," Lambert tells The Boot. "I just think it's timeless and beautiful, and every single person that I talk to says something about that song. And it's good to know that it does to other people what it did to me the first time I heard it, which is just absolutely take me back to when I was six. I really think that it's one of those songs that will live on forever … it took me a long time to be able to sing it live without crying or tearing up."
To date, Lambert has released a total of eight studio albums -- seven on a major label and one independently -- as well as three projects, Hell on Heels, Annie Up and Interstate Gospel, with her side group, Pistol Annies. She has become one of the most-awarded artists in country music, having earned more than 35 major awards, including two Grammys.
In addition to her soaring music career, Lambert is also a passionate animals right advocate. She launched her MuttNation Foundation in 2007, and to raise money for the worthwhile cause, Lambert has hosted several fundraisers, including her annual Cause for the Paws and her Mutts Across America: 50 States / 50 Shelters initiative.
"I feel so passionately about helping all animals," Lambert says. "The people at these shelters do such amazing work day in and day out and are truly heroes for the animals."
This story was originally written by Gayle Thompson, and revised by Annie Zaleski.
Then and Now: See How Miranda Lambert and Other Country Stars Have Changed
WATCH: You Think You Know Miranda Lambert?