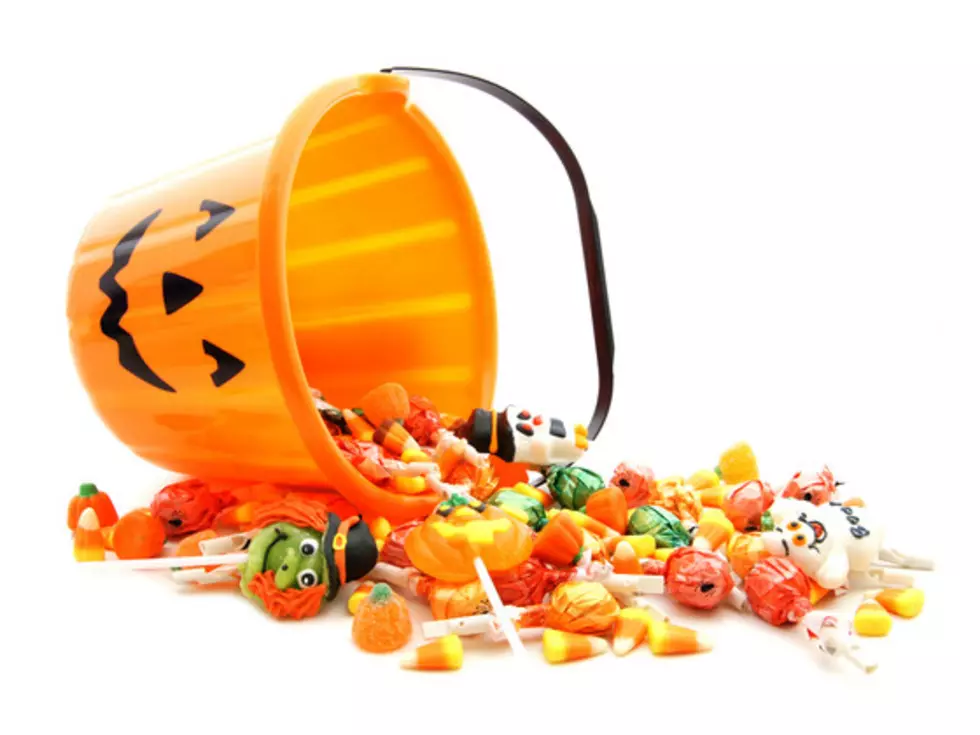 Most Popular Halloween Candy From the Year You Were Born
Jennifer Barrow, ThinkStock
The calendar has flipped to October so naturally most of us are all about Halloween right now.
One of the things many of us like to start fantasizing about is Halloween candy. (OK, maybe I'm the only one that crazy, but you get the idea.)
Here's an interesting angle on the sweetness of Halloween. The website Delish.com has put together a list of the most popular candy for the year you were born.
The only catch is their list only goes back to 1980, so us oldies will just have to stay left wondering what all the cool kids were munching on the year we were hatched.
For everyone else, here you go:
1980 - Big League Chew
1981 - Jelly Belly jelly beans
1982 - Reese's Pieces (thanks to "E.T.")
1983 - Gummy worms
1984 - Skittles
1985 - Sour Patch Kids
1986 - Cella's chocolate-covered cherries
1987 - Air Heads
1988 - Push Pops
1989 - Hershey's Symphony bars
1990 - Hershey's bars
1991 - Reese's Peanut Butter Cups
1992 - Dove chocolate bars
1993 - Hershey's Cookies and Cream bars
1994 - War Heads
1995 - Starburst jelly beans
1996 - Gummy candy
1997 - Surge soda (Huh? How is this a candy?)
1998 - Baby Bottle Pop
1999 - Jolly Rancher lollipops
2000 - Bertie Bott's Every Flavor Beans
2001 - Twizzlers
2002 - M&Ms
2003 - Jolt Energy Gum
2004 - Candy corn
2005 - Lollipops
2006 - Milk Duds
2007 - Candy corn
2008 - Gummy Bears
2009 - Milky Way
2010 - Snickers
2011 - Dubble Bubble Painterz Mouth Coloring Bubble Gum
2012 - Kit Kats
2013 - Butterfinger
2014 - M&Ms
2015 - Hershey's Candy Corn bars
2016 - Reese's Peanut Butter Cups
2017 - Reese's Peanut Butter Cups