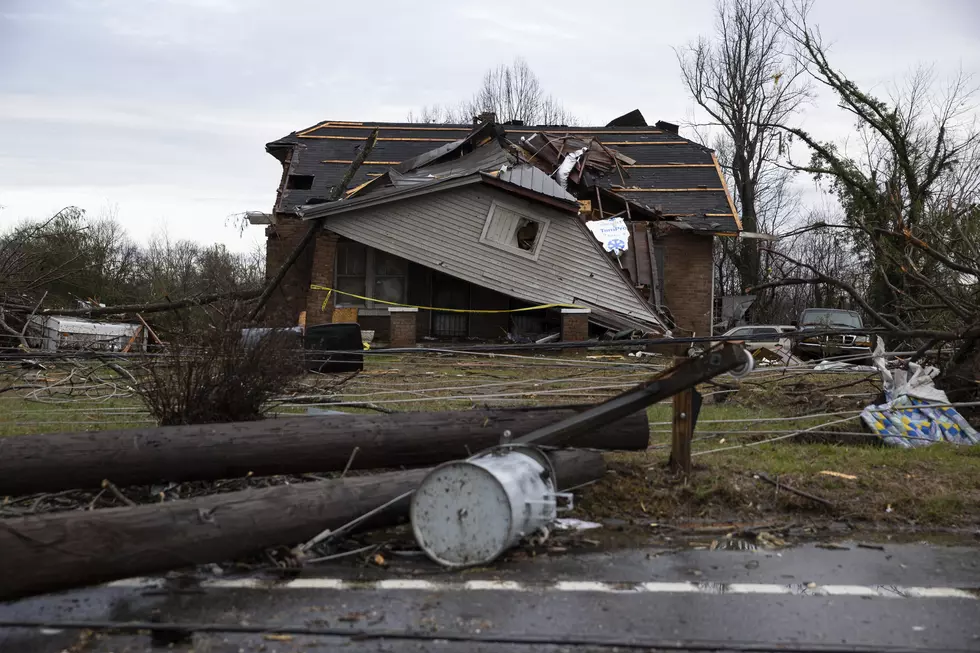 Nashville Tornado Damage in Pictures [Photos]
(Photo by Brett Carlsen/Getty Images)
22 people are dead and over 150 reported injured following a tornado that ripped through middle Tennessee, including an area just North of Downtown Nashville overnight.
As you'll see in the pictures, the damage in addition to the loss of life is devastating. The Nashville Fire Dept. reports roughly 50 building collapses throughout the Nashville area according to KATC.com.
The Mayor of Nashville, John Cooper urges residents to exercise caution as they move about the city due to collapsed buildings, downed power lines in addition to gas and ammonia leaks.