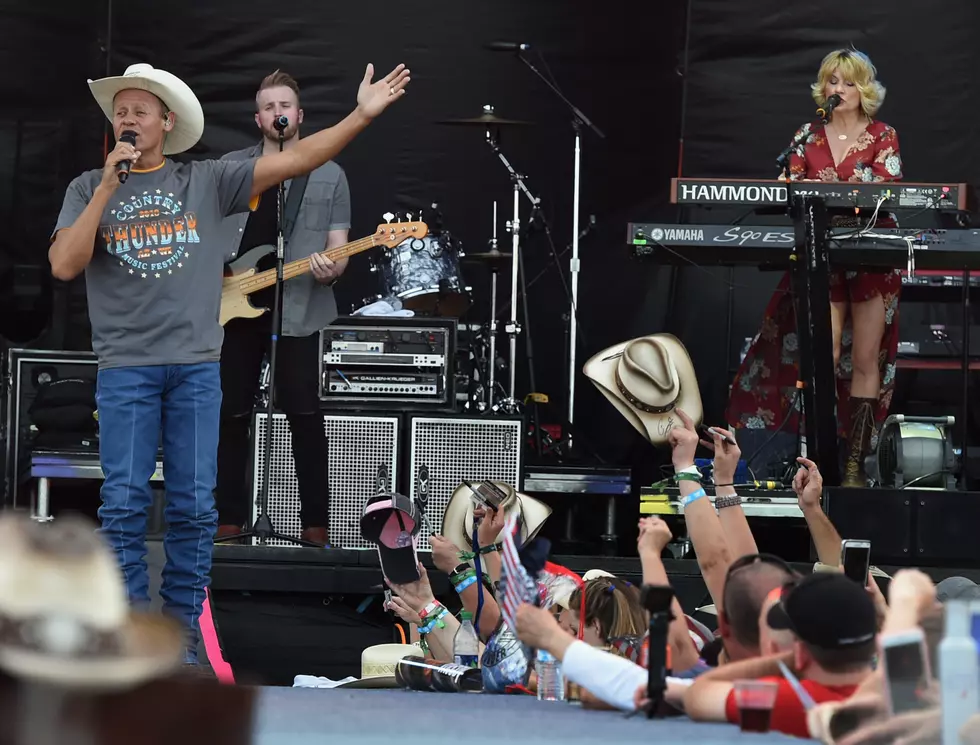 Neal McCoy Stops Show to Say Pledge with Dustin Sonnier's Son
Getty Images for Country Thunder
Every morning country music artist Neal McCoy hops on Facebook and says the Pledge of Allegiance. Quite honestly, McCoy is super active on Facebook between answering fans and keeping his followers in the know with what is going on with the tour and shows he is doing. Every so often he jumps on to give a word of inspiration or just a little encouragement in life.
Currently McCoy is on a Country Cruise with various other artists including our very own Dustin Sonnier. Sonnier is being joined with his band, wife, and son Hadley. Now, like his daddy, Hadley is no stranger to the stage or being in the spot light. I have seen him jump over to Sonnier's merch booth and sign autographs and take pictures with girls right along side his daddy. Neal decided to pause his show for a minute while on the cruise to say the Pledge with Hadley as his assistant. When he realized he couldn't find a flag, he grabs a member of the audience with a flag shirt on to use her as the flag.
As they finish, Hadley runs over to Dustin as McCoy recognizes him and gives him some words of encouragement with a simple "I'm pulling for ya". What a neat story to have and a great memory to take along in life.