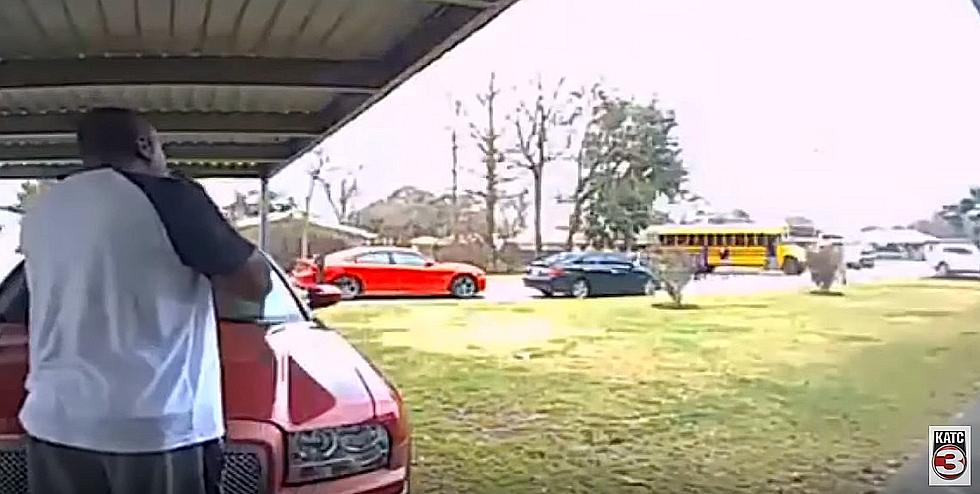 Scene of New Iberia Bus Driver Assault Caught on Home Surveillance [Watch]
YouTube Via KATC
Footage from a nearby home surveillance system shows the chaotic and frightening scene in New Iberia as two parents boarded the bus and attacked the driver.
The home surveillance video submitted to KATC appears to begin as the assault is taking place on the bus. Children begin running away as the school bus backs up, eventually stopping. At that point the two suspects, Neshana Collins and Travis Layne exit the bus, get in their car and flee the scene.
The bus driver, bloodied and bruised from the attack was taken to the hospital for treatment and is currently recovering at home.
Why Did Two New Iberia Parents Attack a School Bus Driver?
The two parents allegedly attacked the school bus driver over an incident that occurred earlier in the week between the driver and the parent's child.
KATC reports the bus driver allegedly "had an issue with the suspect's child this week."
Sgt. Daesha Hughes tells KATC they reviewed surveillance video of the incident earlier this week "but it does not show the bus driver physically putting her hands on the child."
(Earlier story on school bus driver attack can be read HERE.)
Neshana Collins turned herself in to police yesterday afternoon (02/26/21) but authorities are still searching for Travis Layne.
50 Famous Brands That No Longer Exist