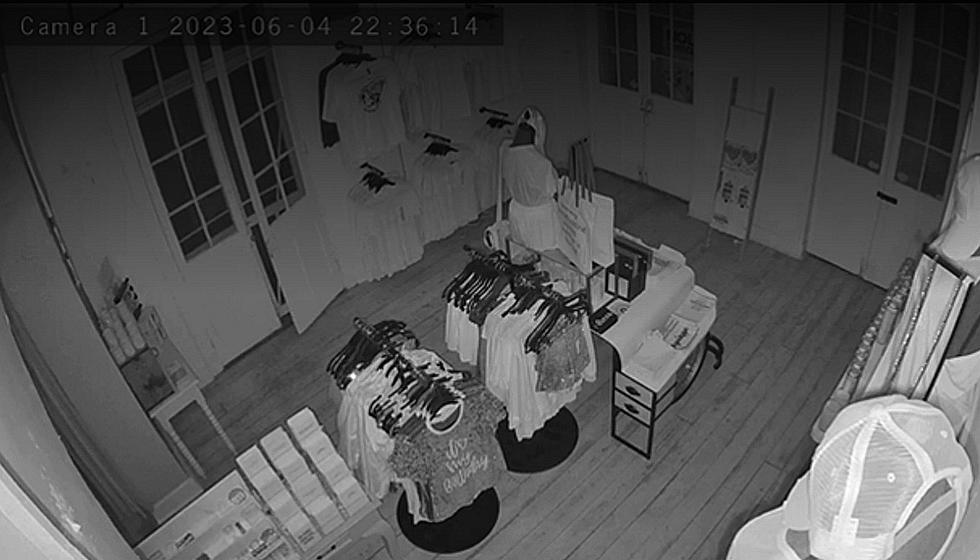 New Orleans T-Shirt Shop Catches Ghost on Surveillance Video
Screen Cap Via KLFY
New Orleans French Quarter store The NOLA-T Shirt of the Month Club shop recently caught something on one of the store's surveillance cameras that they believe is a ghost. After watching the video, we're not sure we can argue with them.
Jackie Abston, owner of NOLA T-Shirt of the Month Club located in the French Quarter in New Orleans tells WGNO that at roughly 10:30 P.M. this past Sunday "it appears as though a French Quarter spirit may have visited our store."
After reviewing the surveillance footage, owners Jackie and John Abston say they can't explain how or why one of the side doors to their store seemingly opened all by itself.
The creepy thing is, it doesn't just slowly, casually open.
It opens with authority.
When the incident happened, the owners received a notification alerting them the door was open.
After seeing the door open by itself, they noticed something seemed to be flying around inside the store.
At the 25-second mark, you can see an orb fly by the bottom left corner of the video.
Abston tells WGNO -
"You can see a light white orbit fly across one of the cameras and you can see what appears to be something moving in the reflection of the glass in another door.
We believe it was just a friendly French Quarter spirit just checking out our new T-shirt collection after having one too many sazeracs."
The owners say they've heard footsteps in the store when no one is there as well as other weird things.
Check out the video below and see for yourself.
Read more at WGNO.com.
Lizzie Borden's Maplecroft Is Back on the Market in Fall River, Massachusetts