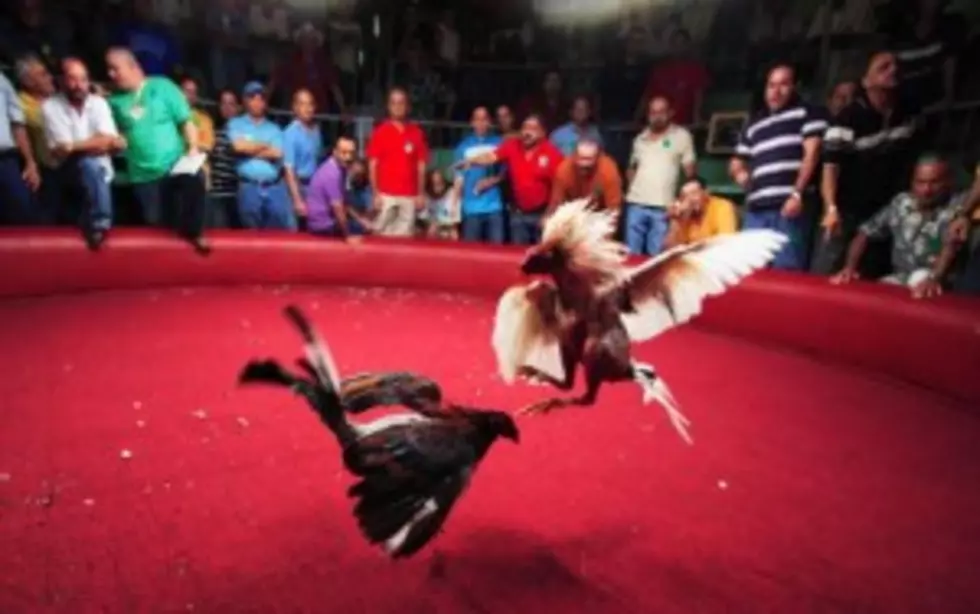 Opelousas Senator Hopes To Protect Louisiana's Chicken Boxing Industry
Al Bello/Getty Images
I have to admit when I first heard the term "chicken boxing" I thought they were referring to something that was done at Popeye's at the drive thru window. It turns out that according to at least one Louisiana State Senator, chicken boxing is a real thing.
Senator Elbert Guillory voiced his concerns about protecting the sport of chicken boxing in response to a bill that would tighten Louisiana's cockfighting  laws.  The bill to toughen the cockfighting laws is sponsored by New Orleans Senator J P Morrell. In that legislation it would make possessing any paraphernalia related to the practice of cockfighting illegal. That is where Guillory voice his exception to the Louisiana Radio Network.
"Leather spur covers? Plastic spur covers? Those are used in the legitimate sport of chicken boxing,"
Guillory also told reporters,
"Two men with boxing gloves on can box each other as a sport that is legal, it's the same thing with chicken boxing."
Mr. Morrell responded to Guillory's comments by saying,
"Wait? Chicken boxing? If chicken boxing...I can't even speak on chicken boxing. I have honestly never heard of that, It sounds like something to circumvent cockfighting."
Mr. Morrell's legislation which also extended the ban on using any type of chicken for cockfighting was passed through committee by a vote of 4-2