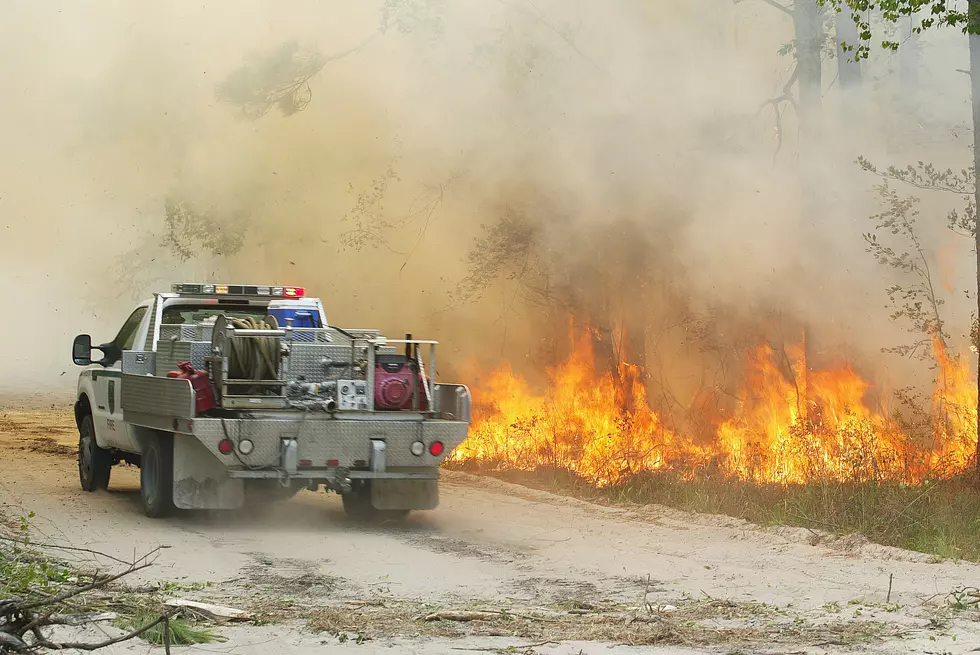 Parts of Florida Panhandle on Fire, Hundreds Evacuate
Oscar Sosa/Getty Images
In the midst of the coronavirus epidemic, millions of dollars in lost tourism, and controversy over reopening beaches and other parts of the state, Florida is now facing a huge natural disaster.
According to NBC News, fires in three different areas of the Florida panhandle are affecting hundreds of citizens, and threatening many more to come. Over 2,500 acres have already been burned, and a thousand homes had to be evacuated. The Five Mile Swamp Fire in Santa Rosa County began Monday near Milton, which is just east of Pensacola. Walton County, which is home to Miramar Beach, Sandestin, Seaside, and Rosemary Beach has seen 575 acres burned, as of Thursday. And Escambia County, which includes Pensacola, has had 60 acres burned, according to the Florida Forest Service. Walton County Sheriff Michael A. Adkins stated that the fire appears to be man made.
The Instagram photo below is from this morning at Gulfplace on historic 30A, in Santa Rosa, Florida. So many folks from Acadiana head to this beautiful area every year for vacation, and we are sending our very best wishes to our Florida friends to get through this latest disaster safely.
Bad Vacation Behavior