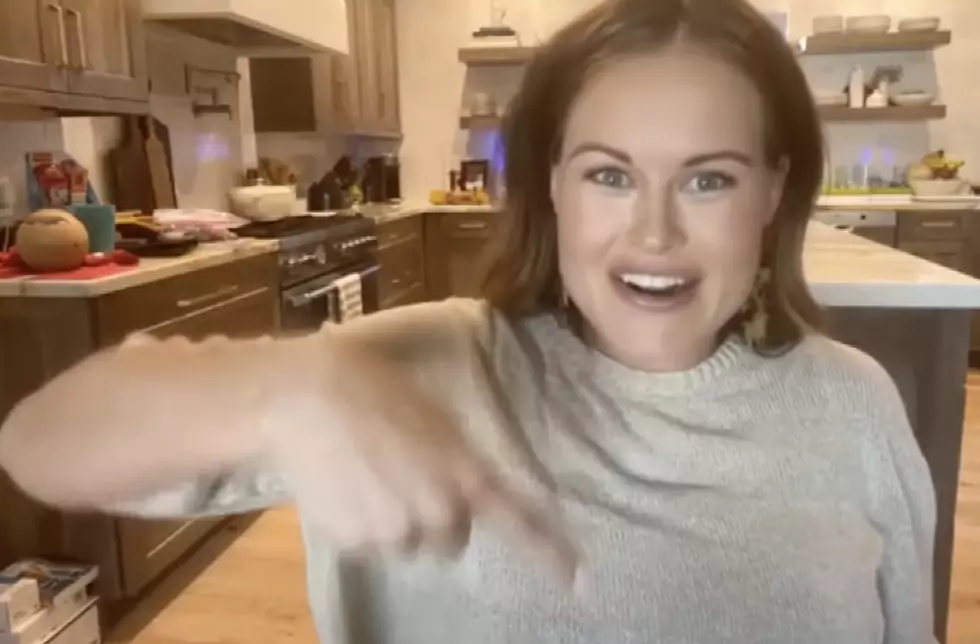 Pregnant Woman Ticketed for Using HOV Lane Gets Caught Again
KXAN, YouTube
Remember the woman who was issued a ticket for violating an HOV law in Texas? Well, she just revealed that she was ticketed not once but twice... and by the same police officer.
Brandy Bottone, made the news in June of this year when she was stopped for driving in an HOV lane in Texas while she was 34 weeks pregnant.
Brandy explained to the police officer that her unborn child was the second passenger in her car. Brandy claimed that the ruling of Roe v. Wade meant that her unborn child should be counted as a passenger in the vehicle. However, the officer did not buy the story that Brandy was giving him and he issued her a ticket that cost her $275. In the end, this ticket did end up getting dismissed.
However, this past Monday, Bottone took to Instagram to reveal that she was ticketed again for the same exact reason on August 3, 2022... and the same police officer ended up writing her both tickets. 
"Oddly enough I got the same exact officer as the first ticket writing me this one," Bottone said. "He chuckled and said, 'Hello, I know you.'
The Texas Department of Transportation's website states that an HOV lane in north Texas can be used by "a vehicle occupied by two or more people or a motorcyclist." The website also features a section explaining who cannot use the HOV lane, but it does not specify laws regarding pregnant women.
While Bottone may feel defeated right now she is hopeful that the laws may change and her point of view taken seriously in the future.
"I hope that this gets addressed and sadly my point was not taken seriously and seemed to find a roundabout way to dismiss my question of what the correct interpretation of the laws are," she told TODAY Parents.
 

 

 

View this post on Instagram

 
Bottone did welcome the newest addition to her family, a baby girl, in the first week of August.
7 Tips to Keep From Being Distracted While Driving
Things We Need To Improve Upon While Driving