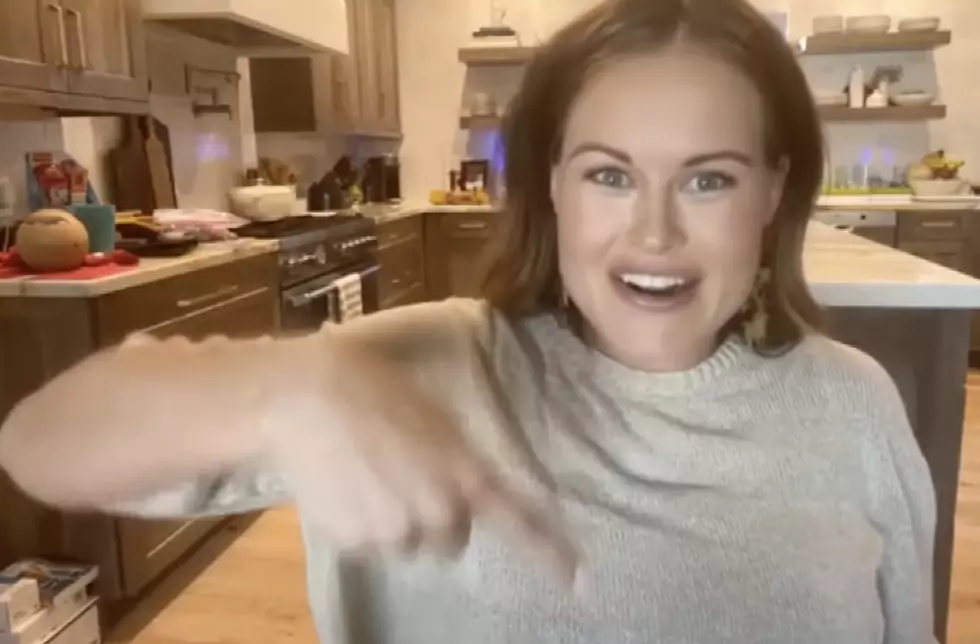 Pregnant Texas Woman Says Her Fetus Counts as a Person, Plans to Fight Ticket for Driving Alone in HOV Lane
KXAN, YouTube
A pregnant Texas woman is arguing that the recent overturning of Roe v. Wade means that her unborn child should be counted as a passenger in her vehicle.
Brandy Bottone is 34 weeks pregnant and on June 29, she was pulled over for driving alone in the HOV lane of U.S. Highway 75 South. HOV stands for "high-occupancy vehicle," and according to Texas state law, the lane is reserved for "a vehicle occupied by two or more people or a motorcyclist."
Anyone not following the rules of the HOV lane is subject to citation and when a checkpoint revealed that Bottone appeared to be traveling alone, she was given a $215 ticket. But Bottone claims that she was not alone.
An officer peeked in and asked, 'Is there anybody else in the car?' I pointed to my stomach and said, 'My baby girl is right here. She is a person.'
While the expecting mother is using the recent overturning of Roe v. Wade to argue that her unborn daughter is technically recognized as a person by law, the law doesn't see it that way. According to USA Today, an officer with the Dallas County Sheriff says that her daughter doesn't count as a passenger until after she is born.
the law states HOV lane users must have at least one passenger in the vehicle, and those passengers must be outside of the body.
Bottone told KXAN that she didn't want to get political but the recent SCOTUS development technically counts her unborn baby as a person recognized by the law.
This has my blood boiling. How could this be fair? According to the new law, this is a life.
There has been much debate around her story because Texas law does indeed recognize her unborn baby as a life protected by law, while Texas law also bases its rules around HOV lanes "to vehicles carrying two or more people."
According to Bottone, Texas "can't have it both ways."
Texas Alliance for Life spokesperson Amy O'Donnell says that one explanation for the confusion is due to two Texas departments not being on the same page just yet.
while the Texas penal does recognize an unborn child as a person, the Texas Transportation Code does not. A child residing in a mother's womb is not taking up an extra seat. And with only one occupant taking up a seat, the car did not meet the criteria needed to drive in that lane
Reactions on social media were mixed. There were many who agreed with the "no double standards" argument.
Some felt that allowing pregnant women to drive in the HOV lane is the least we could do to "ease them" while they are carrying unborn children.
Some said other benefits beyond just the HOV lane should exist for pregnant women.
There were also many who argued that even if her unborn child is recognized as a person due to Roe v. Wade being overturned, it doesn't apply to any of the reasons why HOV lanes exist in the first place.
Someone else supported her theory but said that she needs to keep that same energy when purchasing plane tickets, concert tickets, and in other situations where another person would be recognized as being present.
But the debate rages on as social media users are presenting and defending their stances on this unprecedented situation.
Bottone says she plans on fighting the citation and her day in court is slated for July 20.
See the full story here via USA Today.
See the Must-Drive Roads in Every State