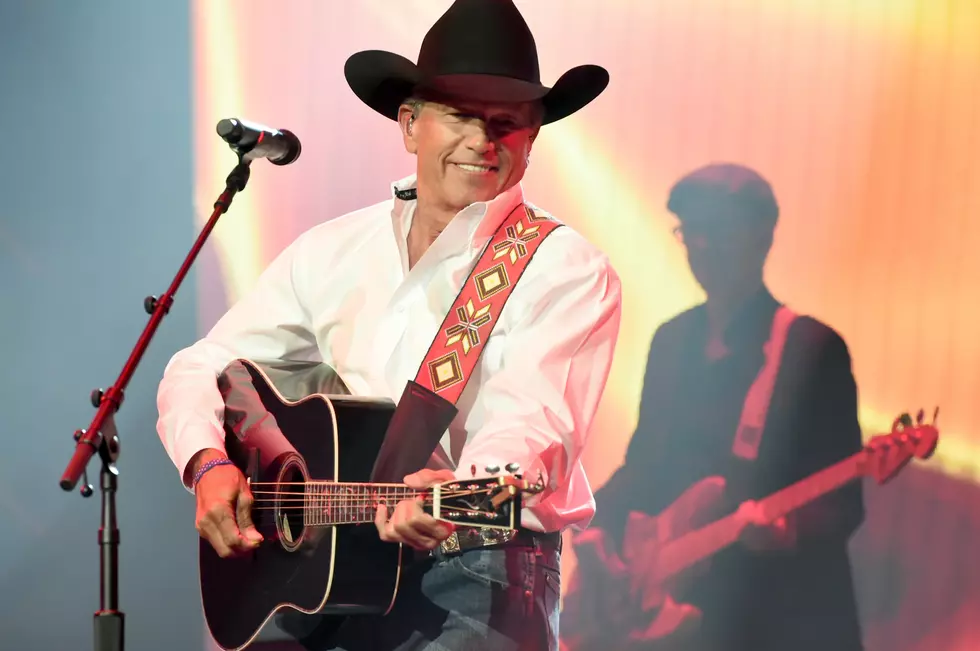 Proof That George Strait Listens to Classic Country Saturday Night [Video]
Rick Diamond, Getty Images
This past Sunday night at the Mercedes-Benz Superdome in New Orleans for Bayou Country Superfest, a sold-out crowd was treated to a stellar performance of hard core country from George Strait.
In his approximately two and a half hour set, the King treated us to many of his signature tunes like "Check Yes or No", "Amarillo By Morning", "The Chair", "I Cross My Heart" and countless others.
As George is prone to do, he also snuck in some album cuts and even a few covers. He went back-to-back with a couple of Merle Haggard songs and one song that proves that he listens to our station.
And since George is my Parrain, I'm on good authority to make the claim that George Strait is a big fan of our Classic Country Saturday Night!
How do I know this? By the fact that on Sunday night George performed the most requested song in the 20+ year history of CCSN -- "Old Violin".
For those who were not part of the 50,000 country junkies in the 'Dome on Sunday night, here you go: