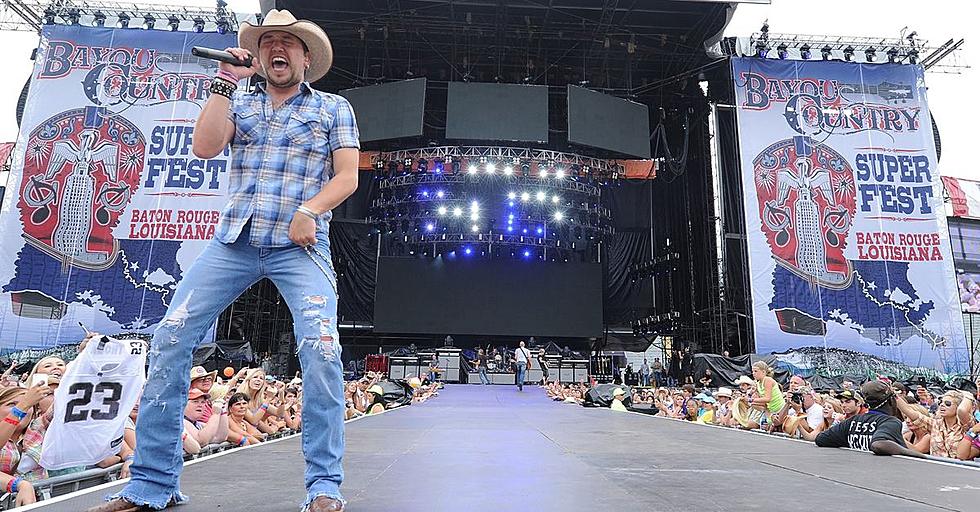 Schedule, Parking, & More for 2019 Bayou Country Superfest
Rick Diamond, Getty Images Entertainment
Of course, the lineup is outstanding as always and it is going to be quite the party.
There are, however, lots of things you need to know before you head to the stadium. We have all that information for you here including parking, ticket info, transportation, music schedule and more.
First, the music schedule for the two days looks like this:
Saturday, May 25
Cassadee Pope - 5:30pm
Dan + Shay - 6:40pm
Florida Georgia Line - 8:10pm
Kenny Chesney - 10:00pm
Sunday, May 26
Parish County Line - 5:15pm
Chase Rice - 6:00pm
Brett Young - 7:05pm
Kane Brown - 8:25pm
Jason Aldean - 10:00pm
Any available tickets can be purchased online by visiting BayouCountrySuperfest.com or ticketmaster.com.
The Superfest Box Office will be located outside Tiger Stadium and open on May 25 and 26 from 10 a.m. until 9 p.m.
Children under the age of 2 are admitted free (with the exception of the VIP Golden Horseshoe); no seat provided.
Parking will be available for first-come, first-served purchase on event days.
Vehicle parking lots will be open on event days beginning at 9 a.m. There is no overnight parking in the vehicle parking lots and vehicles may be towed if left in the lots overnight.
ADA parking spaces will be available in Lot 108. Shuttle transportation from Lot 108 to the stadium will be available for ADA Festival goers.
Transportation Information
North Stadium Drive and South Stadium Drive will be closed to automobile traffic. North Stadium Drive between the PMAC and Tiger Stadium will be closed to pedestrians.
Hotel shuttles/Uber/Lyft/Taxis can drop-off and pick-up passengers in the front part of Lot 406 on Skip Bertman Drive.
The following graphic shows all the things that are and aren't allowed in the stadium.