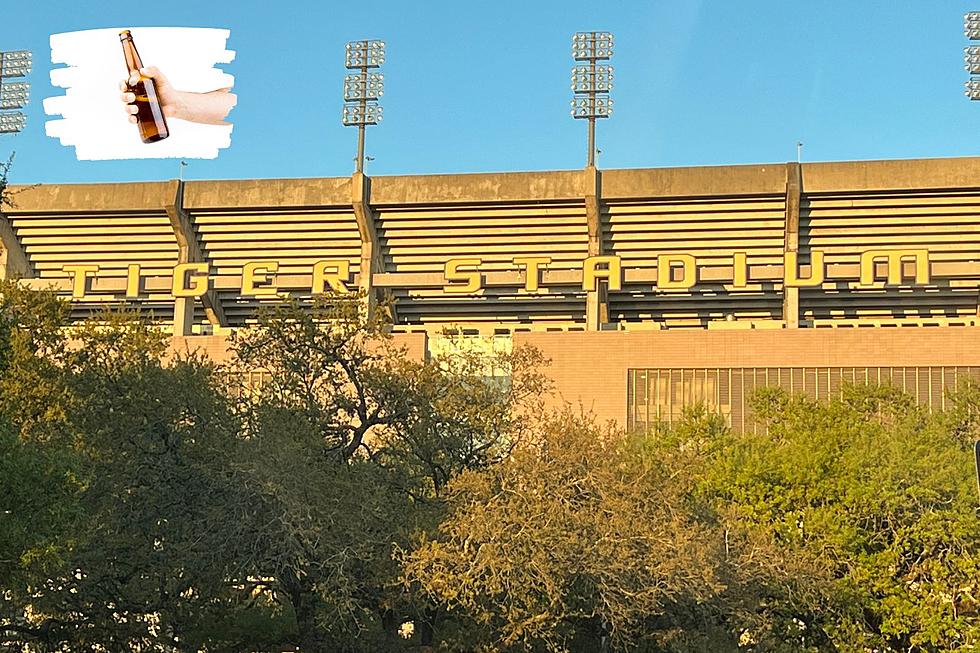 LSU Student Accused of Breaking Into Tiger Stadium and Stealing Beer
ivanmollov
Times are tough, especially if you're a poor college student. So, sometimes you got to do what you got to do.
Or just steal.
An LSU student is accused of breaking into Tiger Stadium on Sunday and stealing $1,500 of merchandise.
Oh, and by merchandise, we mean beer. 19-year-old Bryce Pelayo Tilotta allegedly stole numerous cases of beer from the arena.
According to an affidavit, LSU Police say a group of college-age men was spotted with several cases of beer near Tiger Stadium around 3:00 am on Sunday. When they saw the cops, they ran away.
How the group entered the stadium is still unclear. Campus police were not able to catch them on foot at the time.
However, surveillance video captured the men earlier that night loading cases of beer into a black pick-up truck. Officers then tracked the truck to the Spruce Hall parking lot where they were able to find the owner, which was Tilotta.
Officers were granted consent by Tilotta to search his room and there they found the missing cans.
Tilotta admitted to stealing the beer and was arrested on one count of burglary.
LOOK: Best Beers From Every State
To find the best beer in each state and Washington D.C., Stacker
analyzed January 2020 data from BeerAdvocate
, a website that gathers user scores for beer in real-time. BeerAdvocate makes its determinations by compiling consumer ratings for all 50 states and Washington D.C. and applying a weighted rank to each. The weighted rank pulls the beer toward the list's average based on the number of ratings it has and aims to allow lesser-known beers to increase in rank. Only beers with at least 10 rankings to be considered; we took it a step further to only include beers with at least 100 user rankings in our gallery. Keep reading to find out what the best beer is in each of the 50 states and Washington D.C.