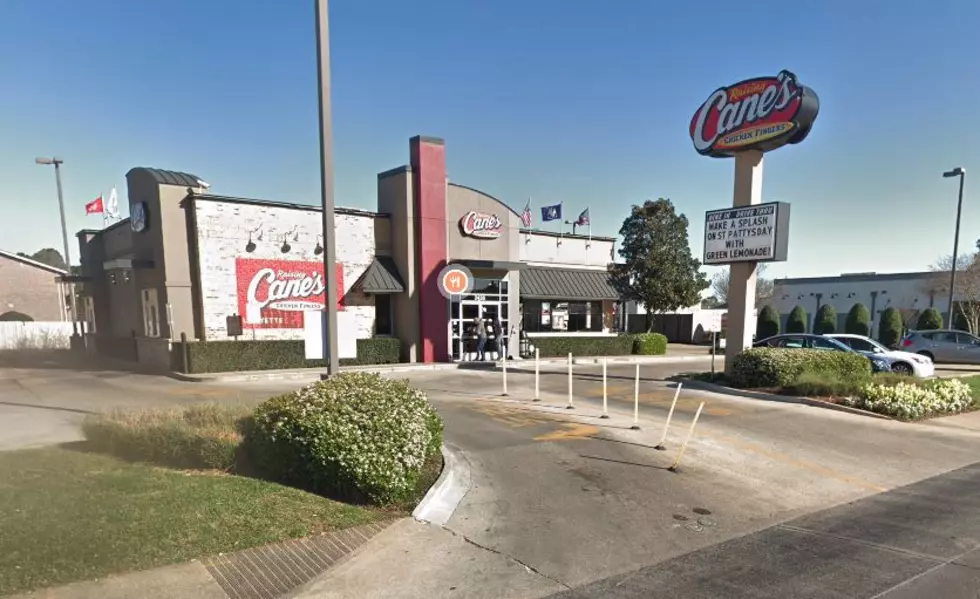 Raising Canes to Host Storm Recovery Fundraiser
Google Maps/Google Streetview
Raising Canes, a Louisiana based restaurant known around the world for its chicken fingers is extending a whole hand to aid victims of Hurricane Laura in Louisiana and Texas. The company announced yesterday that many of their Louisiana and Texas locations will be participating in a special fundraising event on Tuesday, September, 22nd.
On that day participating locations of Raising Canes will donate 15% of their sales that day to local chapters of the American Red Cross and to SBP a Louisiana based disaster resilience and recovery organization.
When asked why Raising Canes was willing to dig so deep to help the storm-damaged areas of our state CEO and Founder Todd Graves told reporters,
At Raising Cane's, we aren't just a restaurant, we are a part of each of the communities we serve. Part of that commitment is to be actively engaged, however possible, and this is one of those times.
Graves' comments were reported on the KPLC Television website. 
But doing great things for the communities they serve and for their associate employees is nothing new for Raising Canes. The company has already this year donated thousands of meals to frontline healthcare workers during the COVID-19 pandemic. They have also raised more than half a million dollars for local healthcare organizations.
So, please make a note that on Tuesday, September 22 that if "you're kickin to get chicken" then make a stop at your neighborhood Raising Canes for a meal that will actually make a big difference in South Louisiana's road to recovery.
Louisiana Restaurants Featured on 'Diners, Drive-Ins & Dives'