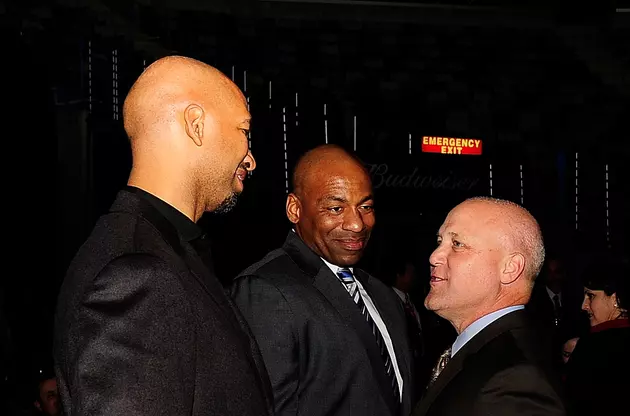 Report: Pelicans Part Ways With GM Dell Demps
(Photo by Stacy Revere/Getty Images)
Dell Demps is no longer general manager of the New Orleans Pelicans, as first reported by Adrian Wojnarowski.
The plan of Pelicans owner Gayle Benson is reportedly to look for a high-level basketball executive to lead the team's management into the future this offseason.
Currently, they are looking for an interm GM who is already in house.
Head coach Alvin Gentry and his staff are in good standing with ownership, per multiple reports, but the next GM will likely decide the coach next season.
The Anthony Davis saga has put the franchise in a negative light, along with Davis, Klutch sports and the Los Angeles Lakers.
During last night's Pelicans win over the Oklahoma City Thunder in a nationally televised game, Davis hurt his shoulder (MRI showed it's a muscle contusion and not serious) and exited the arena early with his agent, Rich Paul of Klutch Sports.
Demps' dismissal isn't a surprise, though many expected it to be after season's end.