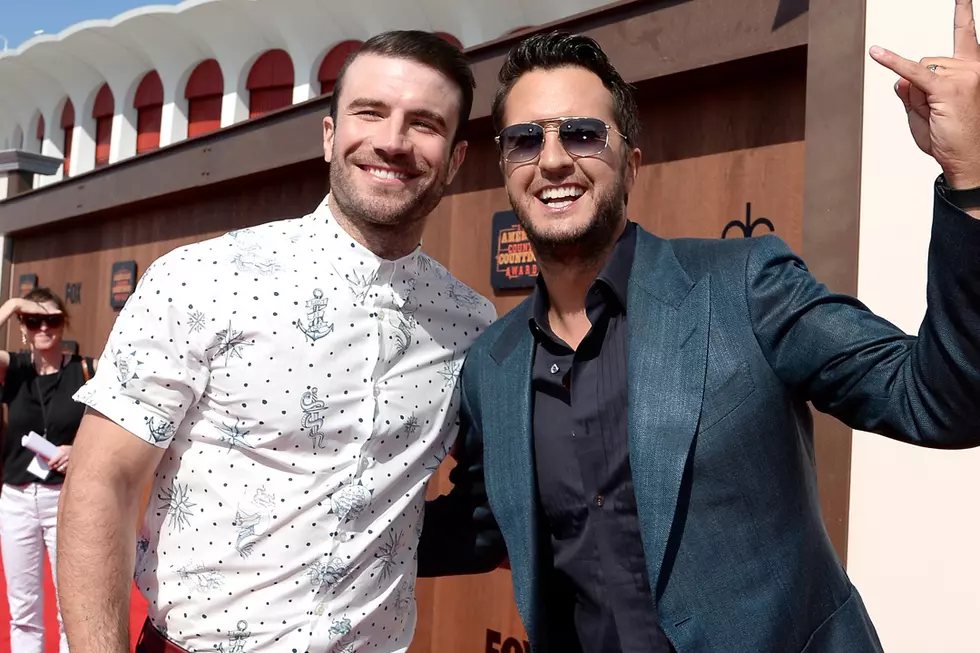 Will Sam Hunt and Luke Bryan Write Together on the Road?
Kevork Djansezian, Getty Images
Luke Bryan launched his What Makes You Country Tour — the stadium edition — at the end of May, and invited special guest Sam Hunt to join the bill. That means two of country's hottest superstars are spending more time together ... and maybe writing songs?
While Hunt couldn't say enough good things about his tourmate and fellow Georgian during a chat with Taste of Country Nights — "I like Luke a lot, he's genuine," he assures — Hunt admits that songwriting on the road really isn't really his cup of tea, no matter who he's touring with.
"I've never been against writing with other artists," he says. But ... "When I'm on the road, it's hard to switch over and get in that headspace. I'm fairly easily distracted."
"I kind of put on two different hats in this industry. When I'm doing the artist thing, I'm not really thinking about songwriting, but when I come home and get in the studio, I completely switch gears," Hunt explains. "I'm like a chameleon. I completely change to a different state of mind and don't really even imagine myself as an artist anymore — it's a lot easier for me to focus."
Even when he is back in Nashville city limits, Hunt describes himself as a creature of habit when it comes to songwriting, insisting: "I guess I'm a little more comfortable with the familiarity of the environment of the writers that I've written with in the past."
The XL version of the What Makes You Country Tour has upcoming stops at Cincinnati's Great American Ball Park, Tampa's Raymond James Stadium, Pittsburgh's Heinz Field and more. Hunt released a new single, "Downtown's Dead," last month and says another new song is to follow later this summer.
Hottest Country Tours of Summer 2018:
Find Us Flossing in the Front Row