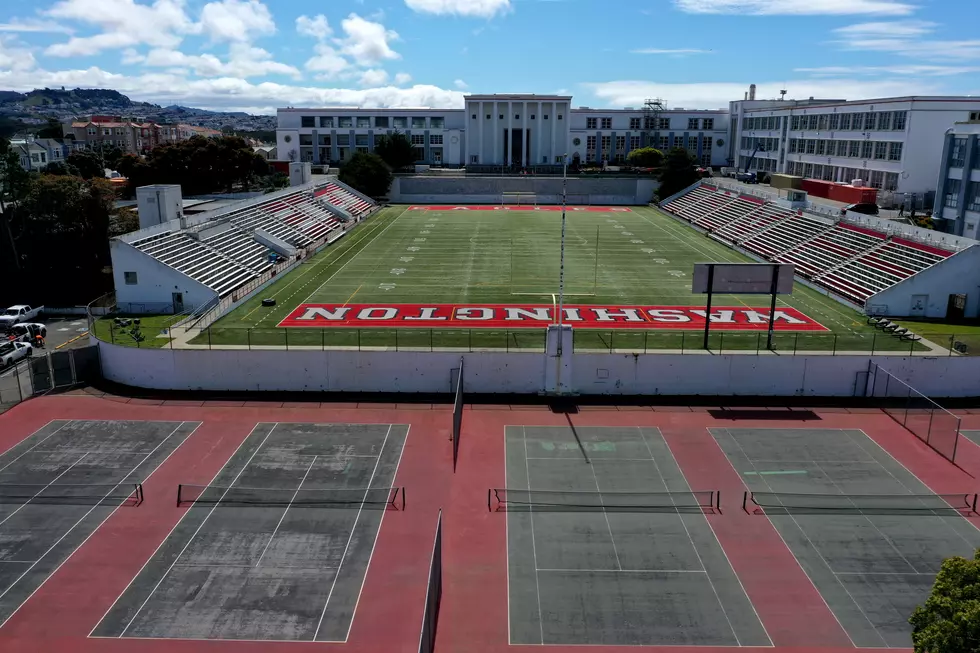 San Francisco Dropping Lincoln, Washington and More From School Names
(Photo by Justin Sullivan/Getty Images)
The San Francisco school board has voted to remove the names of Abraham Lincoln, George Washington, Thomas Jefferson and more from schools, feeling they are unworthy of the honor because of their connection to slavery and racism.
KATC reports the San Francisco school board voted 6-1 Tuesday (01/27/21) in favor of renaming a total of 44 schools in an effort to remove any connections to "slavery, oppression, racism or similar criteria".
Schools named after historic members like George Washington, Abraham Lincoln, Thomas Jefferson, James Madison, as well as some prominent San Francisco figures such as Sen. Dianne Feinstein and James Denman will all be renamed.
San Fransico school board member Mark Sanchez tells the San Francisco Chronicle the name changes sends "a moral message to our families, our students and our community."
Some members of the community say that decisions such as this are too important to be rushed and feel there are more immediate issues the school board should currently focus on.