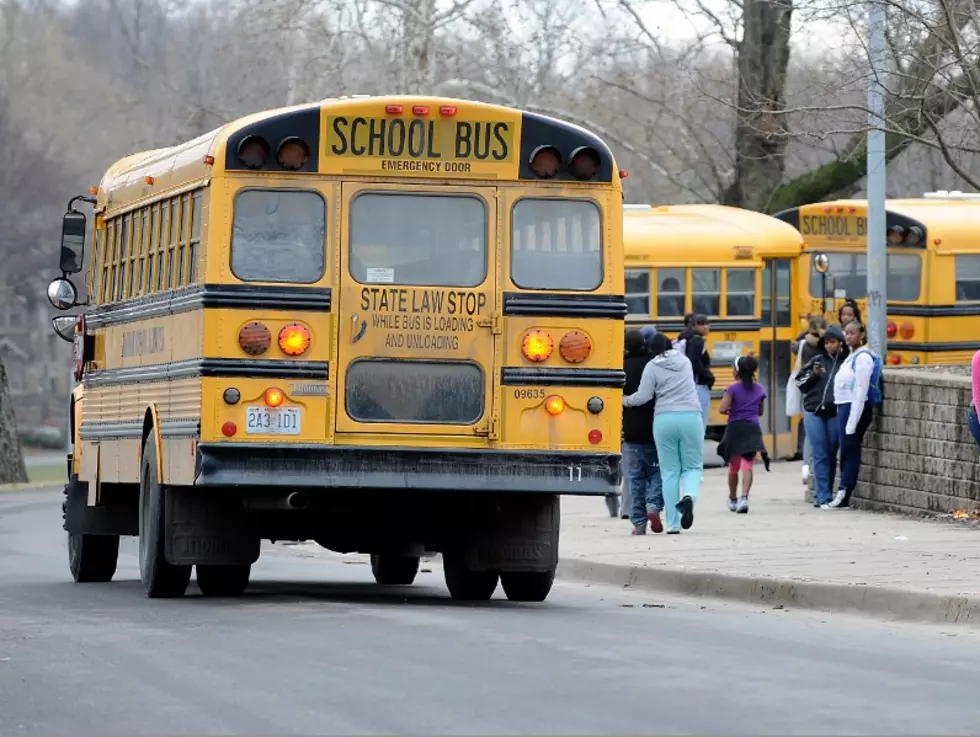 School Bus Crashes into Home, Driver Charged with DUI
getty images
Every parent's nightmare - a school bus crashed into a home in New Jersey, and now the driver is under arrest.
Luckily, there were no children on the bus.
According to WAFB, the incident took place in West Caldwell, New Jersey, Friday morning, just after the driver dropped off children at a school near there.
The driver was treated for minor injuries, and then got a new pair of shiny bracelets.
The driver, 37-year-old Anthony Stuckey, was arrested for suspicion of driving under the influence and 15 counts of endangering the welfare of a child.
The driver had only moments before dropped off the students at a technical school in the area.
It was then that the bus ended up crashing into the home. There was no one in the home at the time of the crash. Why? Because the homeowner was already at work - at the school where the bus driver dropped off the students.
Police are still investigating the crash to find out why Stuckey's bus ended up hitting another vehicle before slamming into the house, according to the story. It appears that there is a sharp curve near the crash site, and authorities believe that the driver may have been speeding and unable to negotiate the curve properly.
To add insult to injury, the driver was not properly licensed to operate the bus.
5 Things Kids Today Can't Enjoy