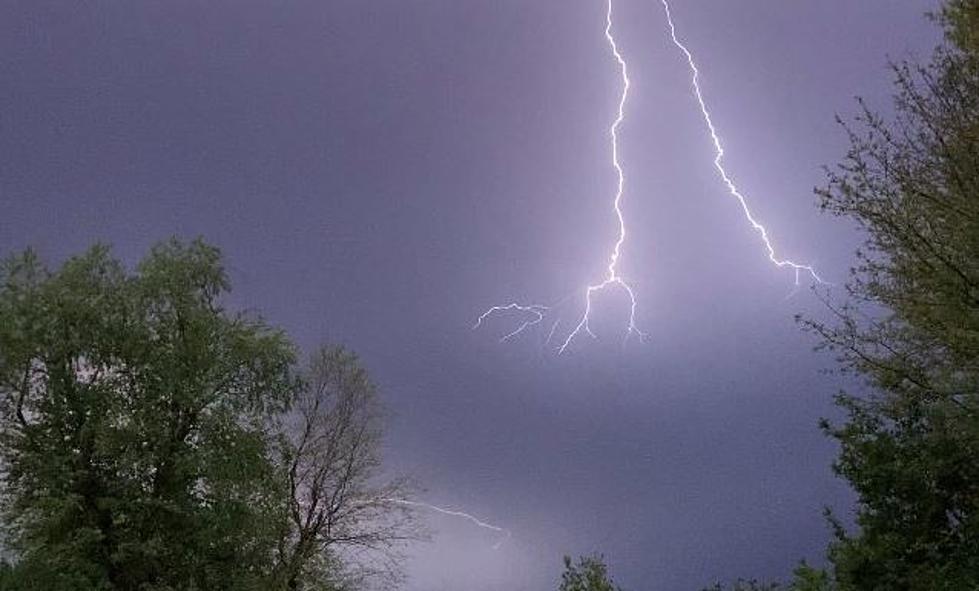 Severe Weather Could Quell Louisiana Heatwave This Weekend
Staff Photo
Louisiana like a lot of the nation has been sweltering under a heat dome that just won't seem to let up. Today's forecast isn't much different than the previous seven days' forecast either. In other words, a lot of sunshine, a copious amount of humidity, and feels-like temperatures that are warmer than the baking temperature of the Easy Bake Oven of your childhood.
Many weather reporting stations across South Louisiana have reported high temperatures in excess of 95 degrees for four, five, six, and even seven days in a row. But there does appear to be some relief ready to move in, But that relief Louisiana residents have been hoping for could come with a pretty steep price this weekend.
That price could be paid in the form of damage from strong to severe storms. As of now, the Storm Prediction Center is suggesting that at least a marginal risk of severe weather will materialize across the mid-section of the state on Saturday.
That risk area could be enlarged or enhanced by Sunday's forecast. The SPC doesn't produce a long-range forecast product because the reliability and predictability of those models are too low. But perhaps by as early as this afternoon, we could start to get an idea of just how stormy Sunday might be across the state.
Of course, with the clouds and the rain, there will be a drop in temperatures. Forecast highs on Sunday will only be in the low 90s as opposed to the upper 90s with even higher heat indices. The National Weather Service Forecast Office in Lake Charles created this really informative graphic to illustrate when and where rainfall is most likely to fall beginning late Saturday and through the day on Sunday.
Unfortunately, the break in the heat will be very short-lived indeed. Forecast highs for the beginning of the workweek are back into the middle 90s but there is a better-than-average threat of showers across the region in the afternoon. But there is some encouraging news as far as the heat is concerned.
The long-range forecast suggests that by next Wednesday, the afternoon high temperatures will be back to the lower 90s and more in line with seasonal normal readings. And after next Wednesday we should slide into a more typical summertime pattern. It will still be hot, it just won't be dangerously hot as it has been for much of July.
12 Ways to Help Your Air Conditioner Cool Your Home Better