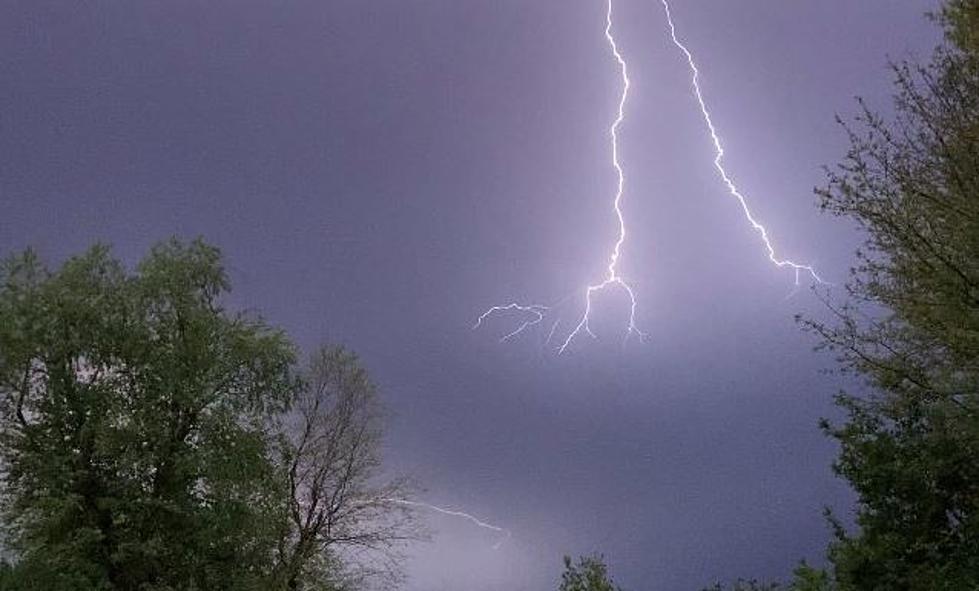 Severe Weather Possible Sunday in Acadiana
Staff Photo
There are things to do this weekend and many of those things will require you to be outside. However, Mother Nature might have a bit of a say so in just when you can go outside, especially on Sunday in South Louisiana.
The Storm Prediction Center is calling for an increased threat of strong storms across southeastern Texas on Saturday, by Sunday that atmospheric energy should move eastward. This will mean at least a slight risk of severe thunderstorms on Sunday for all but the northwestern corner of the state.
Now, if you've ever wondered what forecasters mean by a "slight risk" of severe weather, here's how they have it defined.
Before we get the cart too far in front of the horse, there is a threat we could see some inclement weather today across the region. The National Weather Service radar scan out of Lake Charles as of 0400 am was indicating showers and some pretty significant thunderstorms along the upper Texas coast.
There are also showers and thunderstorms associated with a low-pressure system and frontal boundary currently stretched across central Louisiana in an east/west line between the cities of Alexandria and Natchitoches.
Forecast models suggest that these storms will begin to taper off as we move toward the sunrise. However, there could certainly be a shower or two passing by during your morning commute. The threat of rain will decrease later this afternoon and for the early hours of Saturday.
By Saturday afternoon another storm system will begin pushing out of Texas in western Louisiana. Forecasters with the National Weather Service suggest that our rain chances should begin increasing after lunch. By Saturday night showers and thunderstorms should begin rumbling across the region with some of the heavier showers or storms forecast for Sunday.
While Sunday won't be a total washout, there will be showers and thundershowers off and on for most of the day. Rain chances will diminish for Monday but should return to the area by Tuesday.
Since we might be spending a little more time inside this weekend, let's contemplate breakfast shall we?
Do You Remember These 10 Breakfast Cereals