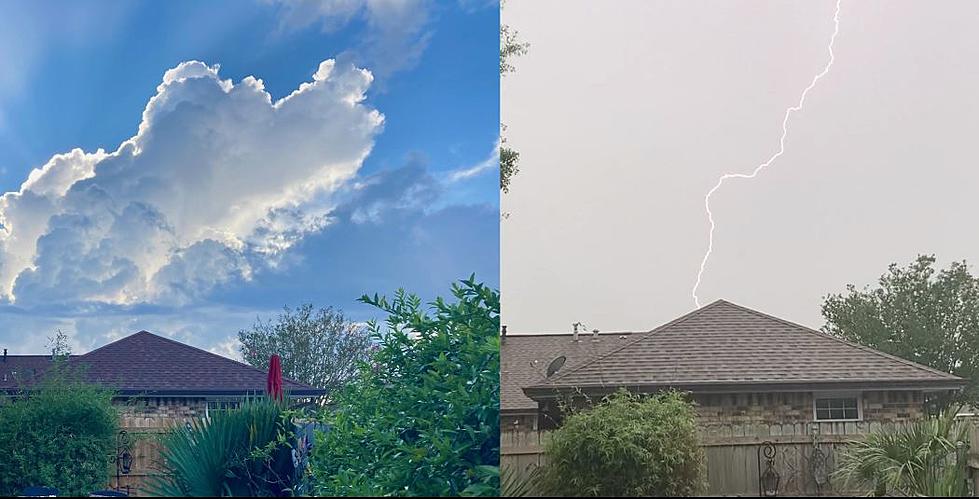 Severe Weather Threat for Louisiana Sunday – Heat Continues
Staff Photo
Just a few moments ago I checked the temperature at Lafayette, Louisiana Regional Airport. The temperature reading was made officially at 12:50 am. The reading was 83 degrees Fahrenheit. The Heat Index at 12:50 in the morning was 96 degrees. Even the pool was too warm to be refreshing.
That should give you an idea of what kind of day most people in Louisiana from Shreveport to New Orleans will be dealing with for the early morning hours and into the afternoon. But, the afternoon hours will bring a chance, actually a very good chance, of cooling showers and thunderstorms. The downside to this is that some of the storms could become severe.
The Storm Prediction Center has placed all but the northeast corner of the state at a Marginal Risk for severe storms today and especially this afternoon. The National Weather Service Forecast Office in Lake Charles is also remind us that almost all of the state, with the exception of the southwest corner, are under a heat advisory for today too.
The excessive heat could become troubling for some Louisiana residents should storms knock out electrical service for extended periods of time. There will certainly be the potential for frequent lightning, strong gusty winds, and even small hail and tornadoes as these storms develop during the afternoon on Sunday. So the possibility of storm related service interruptions will exist as we move through the afternoon hours.
When Will the Heatwave in Louisiana Break?
I wouldn't hold my breath waiting for that to happen. The extended forecast for the Lafayette, Louisiana area shows high temperatures in the middle to upper 90 degree range through most of next week. A threat of showers might knock the temperatures down just a bit next Saturday and next Sunday and Monday are only showing forecast high's in the low 90's. Does that break the heatwave? You can decide.
What's Going On in the Tropics?
There is Subtropical Storm Don. It's in the middle of the Atlantic Ocean and is expected to stay there before finally falling apart. The storm's track is at best a big swirl and it does appear as though Don will be an ocean only storm.  At least that's the thinking of forecasters with the National Hurricane Center. The long-range tropical outlooks do not show any threats for development over the next few days.
Such is summer in Louisiana, stay tuned it will certainly change.
19 Everyday Tasks That Are Now Automated
The times have caught up and technology has advanced to more than just phones becoming a little smarter.