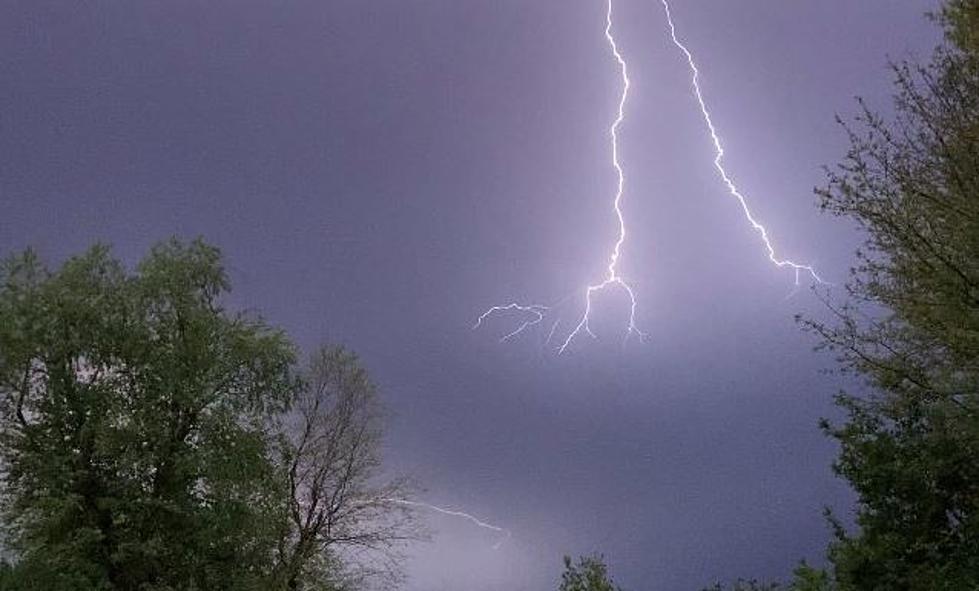 Severe Weather Threat Likely in Acadiana Friday
Staff Photo
This was supposed to be our "off week" from severe weather and torrential rainfall. I figured that since we had so much of that stuff last week that Mother Nature would throw us a bone and let us dry out this week. Apparently, Mother Nature's plans do not line up with mine. It does look as if much of South Louisiana will be facing a severe weather threat again on Friday into Saturday.
The Storm Prediction Center is still fine-tuning its projections for what our start-to-the-weekend weather will be. As of now, the SPC has much of South Louisiana included in a "slight risk" of severe storms. The arrival of those storms will likely come late on Friday and into early Saturday morning.
I know it's hard to fathom a severe threat in about 48 hours when you take a peek out your window this morning. What your eyes won't tell you is how much cooler it will be today compared to yesterday. A cold front is currently sliding across southern Louisiana and that will keep temperatures about 10 degrees cooler today than we experienced yesterday.
As of now, the National Weather Service Office in Lake Charles suggests the severe threat that could move into the area on Friday will arrive in the afternoon hours. The good news is the threat of severe storms and heavy rainfall won't last too long. Most of the forecast models have showers and storms exiting the area by early Saturday.
This means that Saturday afternoon and Sunday should be spectacular as mostly sunny skies and warmer temperatures will greet those who want to get outside. By the way, the outlook beyond the weekend calls for the nice weather to continue into early next week.
So as you contemplate what you could be doing once this latest spate of bad weather gets out of the way, we suggest a road trip. But before you go, you better check your gas tank. Hmm, if those numbers look a little too high why don't you compare them to these numbers from more than a few years ago.
UP NEXT: See how much gasoline cost the year you started driving