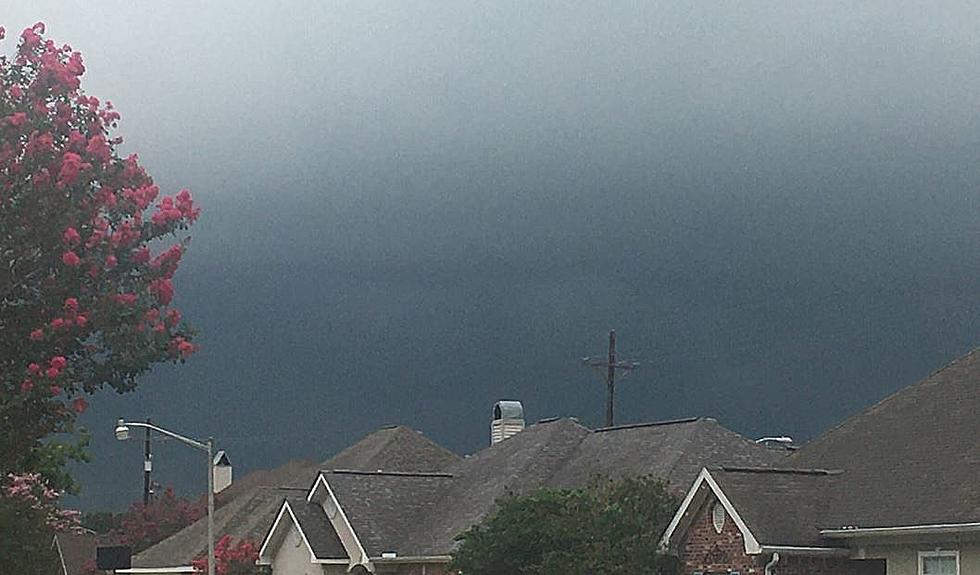 Severe Weather Threat More Likely in Louisiana on Wednesday
Staff Photo
Forecasters with the Storm Prediction Center are once again painting a rather broad-stroked bullseye across much of Louisiana and the Deep South as we move into Wednesday and Thursday.
The SPC is once again suggesting that the majority of Louisiana will once again be at some threat for strong storms with some reaching severe limits especially during the day on Wednesday and lingering into early Thursday.
Just for clarity, you've probably heard the term "Severe Thunderstorm" for most of your adult life but do you know how the National Weather Service defines a severe thunderstorm? Here's the NWS definition:
A thunderstorm that produces a tornado, winds of at least 58 mph (50 knots or ~93 km/h), and/or hail at least 1" in diameter. Structural wind damage may imply the occurrence of a severe thunderstorm. A thunderstorm wind equal to or greater than 40 mph (35 knots or ~64 km/h) and/or hail of at least ½" is defined as approaching severe.
So, that's what could be experienced across many parts of Louisiana beginning early Wednesday and extending through the morning hours of Thursday. As of now, it does appear as though the greatest threat of severe storms will remain north of the US 190 corridor across south-central Louisiana. That part of the state has been placed at a slight risk of severe storms.
The area south of US 190 which includes the cities of Lake Charles, Lafayette, and Baton Rouge is under a marginal risk of severe storms. But you have to remember when it comes to strong storms, damaging winds, and possible tornadoes close counts, so residents of that part of the state will want to remain weather aware, especially late Wednesday afternoon and evening.
As far as today goes, most of Louisiana is under a wind advisory. That means wind gusts in excess of 30 mph will be common across the area and sustained winds will likely blow at 15 to 20 mph too. Those gusty winds will be accompanied by some showers and thunderstorms skating quickly across the area beginning around lunchtime today. Those showers will quickly advance across the state as the afternoon wears on.
The payoff for this spate of stormy weather at mid-week will be some spectacular weather for the weekend. But it will be quite cold for those wanting to get out across the state and enjoy Mardi Gras parades and events. Temperatures early Friday and Saturday morning could be in the middle 30s but they should moderate under the full sunshine.
Mardi Gras Day across Louisiana will likely be mild with a threat of showers.
5 Best Car Washes in Lafayette
Even though Lafayette seems to have more than enough car washes these days, we must have them for a reason. So we asked you which is your favorite car wash in the Hub City and here are the top five vote-getters.