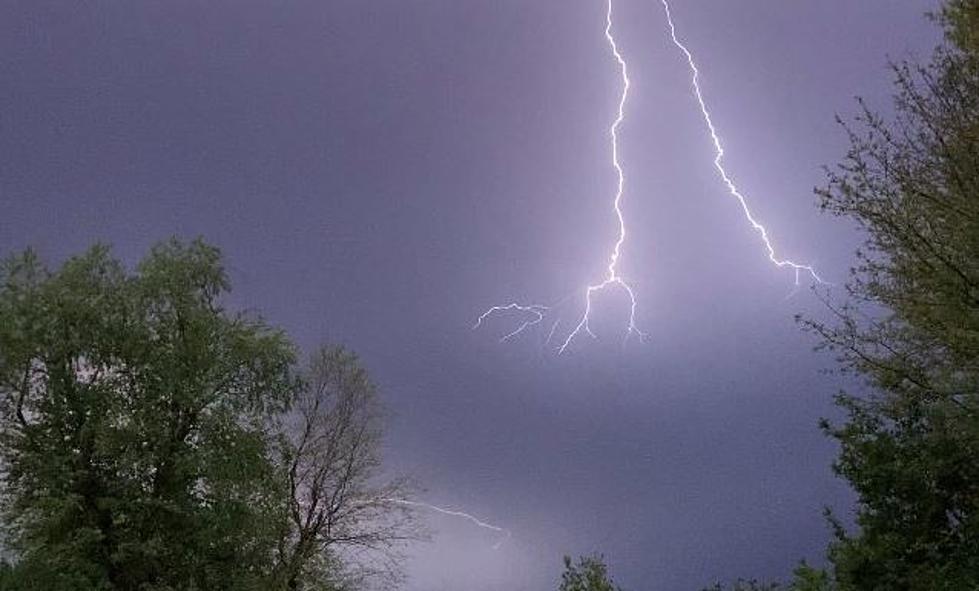 South Louisiana Can Expect a Wet and Stormy Start to the Week
Staff Photo
Residents of St. Martin Parish and St Mary Parish were placed under a severe thunderstorm warning late Sunday afternoon. Forecasters with the National Weather Service say there will once again be a potential threat for strong to severe storms across those parishes, as well as the other parishes that makeup Acadiana and South Louisiana in general again today.
While there were no reports of significant damage from any of yesterday's storms there were reports of heavy rain, frequent lightning, and strong gusty winds as they pushed through the area. A lightning strike over the weekend in Calcasieu Parish is believed to have caused a fire at a refinery there. That fire resulted in thousands of people being evacuated from their homes for a short time Saturday into the early morning hours of Sunday.
The Storm Prediction Center has not placed South Louisiana under any particular threat for severe weather but the SPC does suggest that strong thunderstorms will be a part of the forecast for at least the next several days. The catalyst for afternoon thunderstorms is the combination of daytime heating, warm moist air, and instability in the atmosphere. This week forecasters say upper-level instability will enhance our "typical threat" of the afternoon and early evening thunderstorms.
While there is no specified severe threat for the area we should note that these airmass thunderstorms are quite capable of reaching severe limits, just as the storms in St Martin and St Mary did on Sunday. In most cases, frequent lightning is the greatest concern followed by the potential for localized flash flooding.
Rain chances across the area will increase as the day wears on today. By this afternoon an 80% probability of showers and storms will be in the forecast. That higher-than-average rain chance will linger in the area on Tuesday with a 60% chance of storms. Rain chances will be at 50% for Wednesday and Thursday across the area, assuming the forecast doesn't change.
Afternoon thunderstorms can blow up fast so those who work outside or are enjoying recreational activities outside should keep a close eye on the sky and be listening for thunder. Lightning is the most dangerous aspect of these storms and has been known to strike miles away from the actual thunderstorm's center. So, be weather aware as you move through your day today, especially in the afternoon hours.
And you might want to hold off on washing the car, but when you do.
5 Best Car Washes in Lafayette
Even though Lafayette seems to have more than enough car washes these days, we must have them for a reason. So we asked you which is your favorite car wash in the Hub City and here are the top five vote-getters.