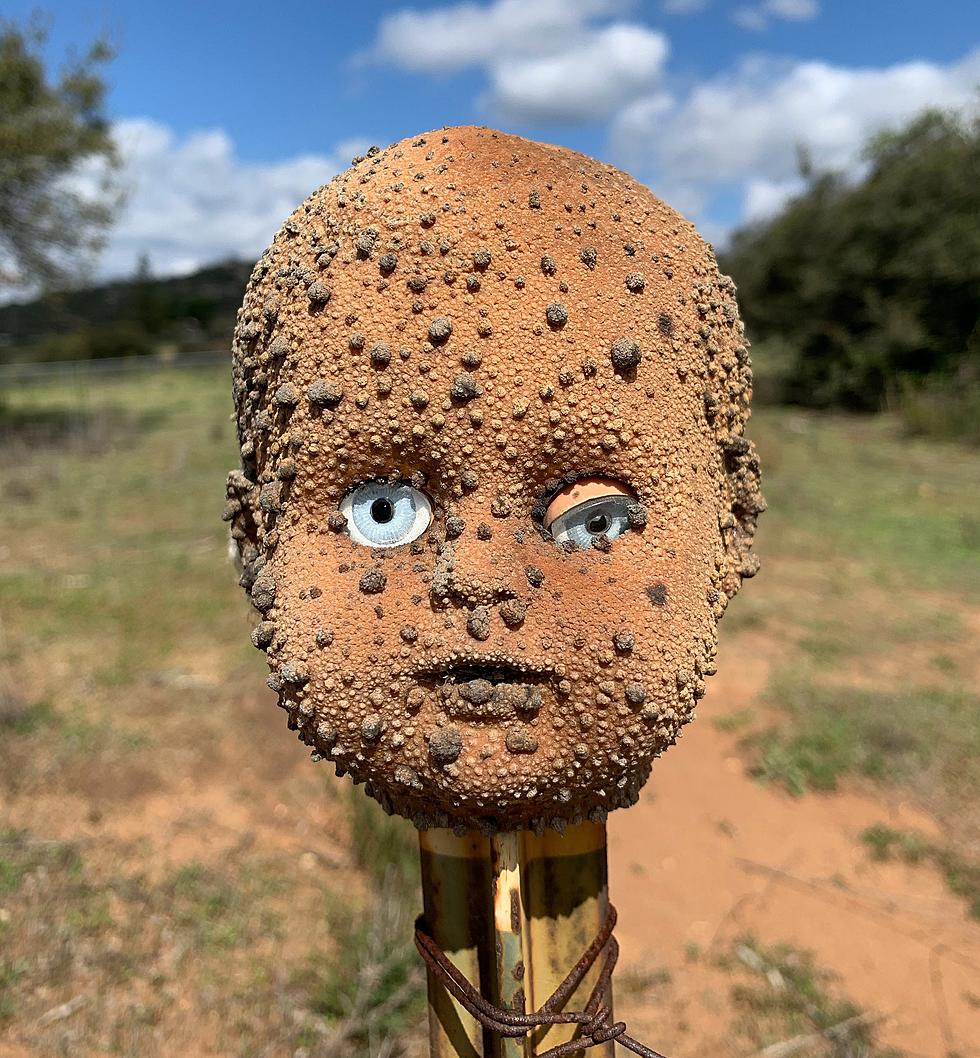 Spine Tingling Two Sentence Louisiana Horror Stories
Unsplash J Lopez
With Halloween only a couple of weeks away, you might be knee-deep in your horror movie, and horror story binges. When it comes to creepy local horror legends, it seems like we've just about heard them all, so we asked AI to write us some new ones...and it knocked it out of the park!
Creepy Louisiana Horror Stories
AI is a fairly polarizing technology at the moment. Fear of job displacement, privacy and data concerns, ethical concerns, and general fear of the unknown have people pretty weary about what roads we are really traveling down.
However, putting all of that aside, we wanted to see how good of a yarn AI could spin when asked to come up with a few original, terrifying horror stories about Acadiana and Louisiana.
We're here to report, AI killed it.
Using ChatGPT we simply asked "Can you tell us a 2 sentence horror story about Louisiana?", "Can you tell us a 2 sentence horror story about Lafayette?", and more.
In seconds, ChatGPT spit out some of the scariest homegrown horror stories we've never heard.
Below are some of the best 2 sentence horror stories about Louisiana, Lafayette, and Acadiana as written by ChatGPT.
Enjoy, and sleep tight...
"In the quiet streets of New Iberia, Louisiana, a creeping dread settled as the dead began to rise, their hollow eyes fixed on the living. The once peaceful town now teemed with relentless zombies, their unending hunger casting a pall of terror over the living."
"In Lafayette, the ancient oaks hold secrets, their branches whispering of restless spirits and forgotten curses. On the eve of the harvest moon, the bayou's waters run dark, concealing the lurking horrors that emerge to claim their due."
"In the heart of Lafayette, Louisiana, a spectral figure haunts the bayou's edge, its mournful wails echoing through the swampland, forever searching for its lost love. Locals say it's the ghost of a heartbroken Creole musician, and its music can still be heard on the darkest of nights, an eerie serenade from beyond the grave."

"In the remote Louisiana backwoods, a small community whispered of a curse that befell those who trespassed into the ancient, overgrown cemetery. Those who dared to step inside found themselves forever entangled in the web of vengeful spirits, condemned to wander among the moss-draped tombstones for eternity."
"In the shadowy alleys of Opelousas, Louisiana, a group of mysterious strangers arrived with an insatiable thirst for the crimson nectar of life. The town's residents soon realized that darkness had descended upon their peaceful community, where night brought not comfort but the dread of eternal servitude to the undead."

"In the bayou of Louisiana, an old man known as 'Bayou Joe' was rumored to have struck a Faustian bargain, exchanging his soul for riches beyond imagination. Locals whispered that his cabin stood as a gateway to Hell itself, where the devil's laughter echoed through the swamps, and those who ventured too close found their souls ensnared in a never-ending torment, drawn into the infernal depths by the sinister allure of Bayou Joe's cursed wealth."
"In the eerie silence of Crowley, Louisiana, an abandoned, overgrown carnival grounds had stood for decades, shrouded in ominous tales of a cursed ringmaster who vanished on the night of a horrific accident. On moonless nights, his mournful calliope music still echoed through the fog, summoning restless spirits to continue their twisted performances in the spectral big top, their ghostly laughter intertwined with the agonized screams of those who dared to venture too close."
"As the clock struck midnight in downtown Lafayette, the once-bustling streets turned eerily silent, and a thick fog rolled in, obscuring all but the dim glow of distant streetlights. In the spectral haze, phantom figures emerged, their hollow eyes fixated on any unfortunate soul caught within the city's haunted heart, where the living are not alone in the midnight hour."
"In the quaint town of Breaux Bridge, Louisiana, the local butcher was known for his delicious, mouthwatering meats. But the townspeople soon realized that the secret behind his delectable cuts lay in a macabre ritual of human sacrifice, and those who tasted his offerings were forever bound to his sinister culinary legacy."

"In a quiet home in Youngsville, Louisiana, a child's closet harbored a malevolent secret. Each night, the child heard scratching and whispers emanating from within, and on the eve of a blood-red moon, the monstrous entity within the closet emerged, its nightmarish form slithering out to claim its terrified victim, dragging them into the shadowy abyss."
"On a particularly chilling Halloween night in Coteau, Louisiana, the local pumpkin patch came alive with eerie, carved jack-o'-lanterns, each one sporting a grotesque, leering grin. The townspeople soon discovered that the pumpkins were no ordinary decorations but cursed souls, forever bound to watch the living pass by in the macabre celebration of All Hallows' Eve."
Lizzie Borden's Maplecroft Is Back on the Market in Fall River, Massachusetts