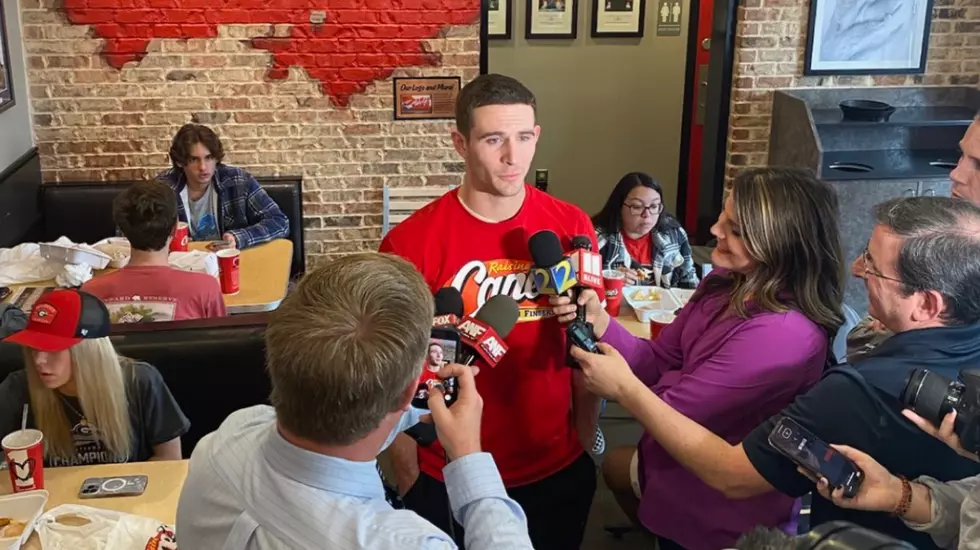 Stetson Bennett Returned to Canes After Winning National Championship (Video)
Photo Credit: Twitter/Raising Canes
Stetson Bennett will forever be a legend in the state of Georgia. He was a legend after last year's championship, but after this one, he is the most accomplished Georgia quarterback ever.
Last year after Bennett won the national championship he went to work for Canes as a social media promotion. Well, Todd Graves had him back again today only three days after winning the National Championship.
The fans were excited to see their 2x national champion. They lined up around the corner to see Bennett.
It is crazy to think that Bennett has more accolades as a Georgia quarterback than Matt Stafford. Bennett should be good enough to play in the NFL; however, if he isn't he will never have to worry about anything again in the state of Georgia.
The College Programs With The Most Players In The NFL
The NFL is made up of players from across the country, but some college programs produce much more NFL talent than others.