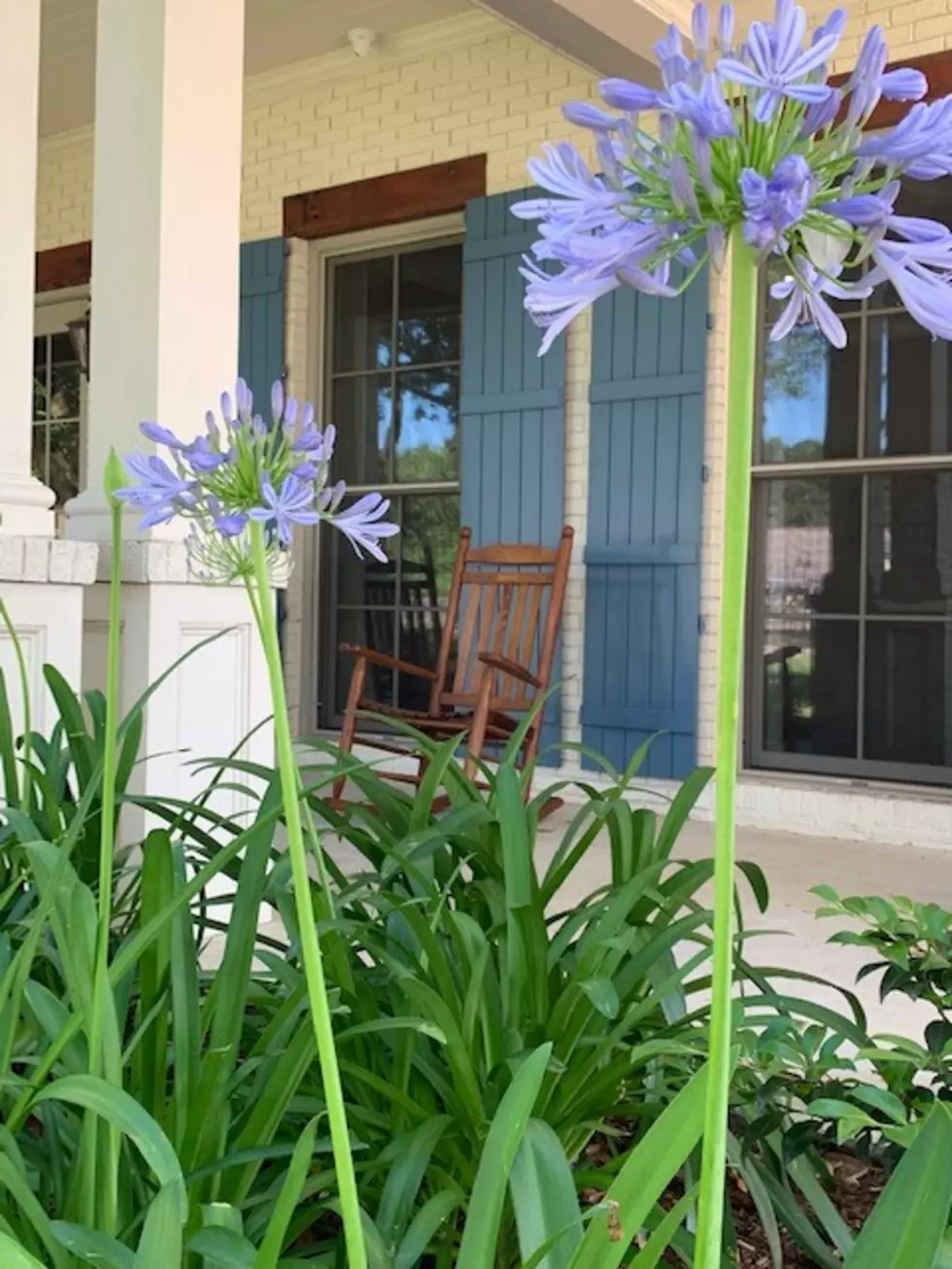 Support Healing House: Martinis 2020 and One Brick at a Time
Healing House; Hope for Grieving Children Facebook
I visited my friends at the Healing House last week and it gave me so much peace. Acadiana is so lucky to have this wonderful facility available to our community. The Healing House offers support groups and programs facilitated by caring volunteers who are passionate about helping grieving children ages 4-17 that have experienced the death of a parent, sibling, or significant person in their lives.
They currently serve over 250 children in one of 11 different support groups that meet every other week. The support groups allow children to express their grief through interactive play, artwork, and discussion groups with their peers. All of this takes place in the warm, safe, and friendly atmosphere at their new home, Randon's Place at Healing House.
Although Healing House is focused on children, they also have programs for young adults, caregivers, and parents of grieving children. They will find a relaxing and friendly environment where they can share their feelings with others, spend quiet time in the Meditation Garden, or read in the Resource Library.
Healing House is a non-profit agency. All of the services provided at Healing House are FREE of charge under the direction of a mental health professional and facilitated by trained volunteers. In order for these services to be provided free of charge, they rely on individual donations, grants, and fundraisers to provide the services.  When you support Healing House, you are giving much more than money or material items. You are giving comfort to others who are dealing with tremendous grief.
MARTINIS 2020 – LAFAYETTE'S BEST MARTINI, presented by Three Olives
Martinis is the largest fundraiser of the year and typically raises over half of the annual operating budget for Healing House. That means it is imperative that this fundraiser continues to be successful. Although this year will be different with the pandemic, they plan to move forward with this year's Tini Tour and Gala. This year will feature a shortened 4-week Tini-Tour, highlighting two restaurants per week. Instead of a Tini Tuesday, this year the restaurants will offer their $2 martini with a purchase of an entrée for the entire week. This will allow the restaurants to spread out the crowds, and not have everyone concentrated on Tuesday night. The event is set for August 15, 2020.
The goal this year is to support our local restaurants that have supported Healing House over the years while raising awareness of their mission and funds for the program. With the current occupancy restrictions, this year instead of individual tickets to the gala, they will be selling a "ticket to stay home" that entitles the ticket holder access to the silent auction and they receive two of the hand-painted martini glasses designed by Lauren Sibley Brasseaux, this year's glass artist.
For this event, they are in need of auction items. These items can be any type of experiences, gift certificates, or items. The items can stand-alone or can be packaged together.
BUILDING A FOUNDATION OF HOPE - ONE BRICK AT A TIME
Another way to support Healing House is through the engraved brick program, Building a Foundation of Hope, One Brick at a Time. Donors can purchase a personalized engraved brick paver to honor a friend or family member, remember a loved one, or commemorate an important occasion. Bricks are $200 each and are permanently displayed in the Meditation Garden of Randon's Place at Healing House. Your brick will be a constant reminder of hope, forever, permanently at Randon's Place at Healing House, for only $200.  Bricks can be purchased on their website by clicking here.
Healing House believes that no child should ever have to grieve alone. That's why they've created a safe place where grieving children find the support, comfort and understanding to help them along their emotional and challenging grief journey. To put it simply, they are here to help them heal.
Please help and give if you can.
7 Nature Trails in Acadiana