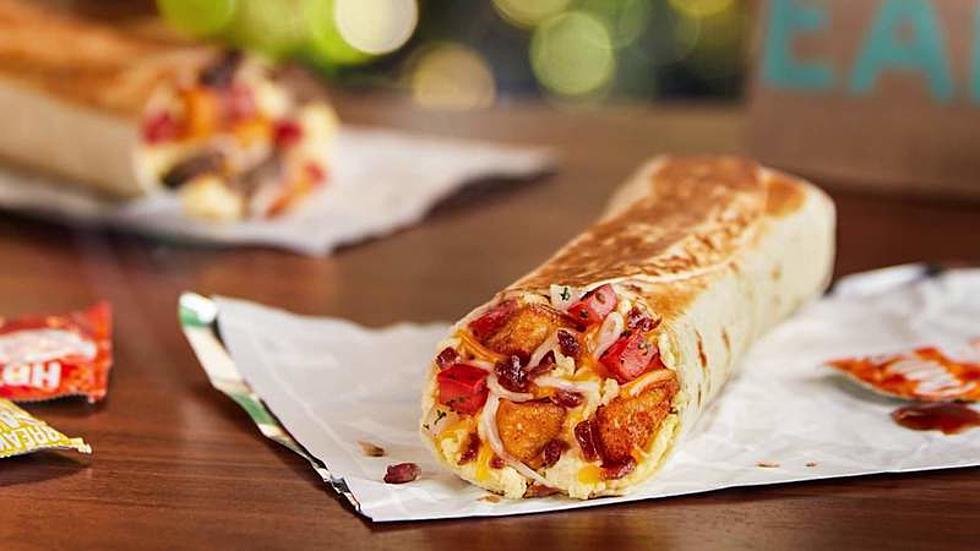 Taco Bell Hooking You Up With Free Breakfast Burritos This Thursday
Taco Bell
Yum yum, go get you some!
On Thursday, Taco Bell wants to make sure you don't miss the most important meal of the day - breakfast.
The fast-food giant (who, yes, serves up breakfast these days) is offering free breakfast burritos at its U.S. restaurants on Thursday, October 21, from 7:00 am to 11:00 am.
One burrito features eggs, sausage, and nacho cheese sauce. Another has eggs, potato bites, pico de gallo, a three-cheese blend, and your choice of either bacon or sausage. A third option comes with eggs, Taco Bell's three-cheese blend, a hash brown, and bacon or sausage.
The burritos are part of Thursday's giveaway and usually cost between $1.29 and $2.89.
The burritos were part of an added new line of pressed breakfast burritos that Taco Bell introduced last year.
Don't Ever Cook These Things in Cast Iron