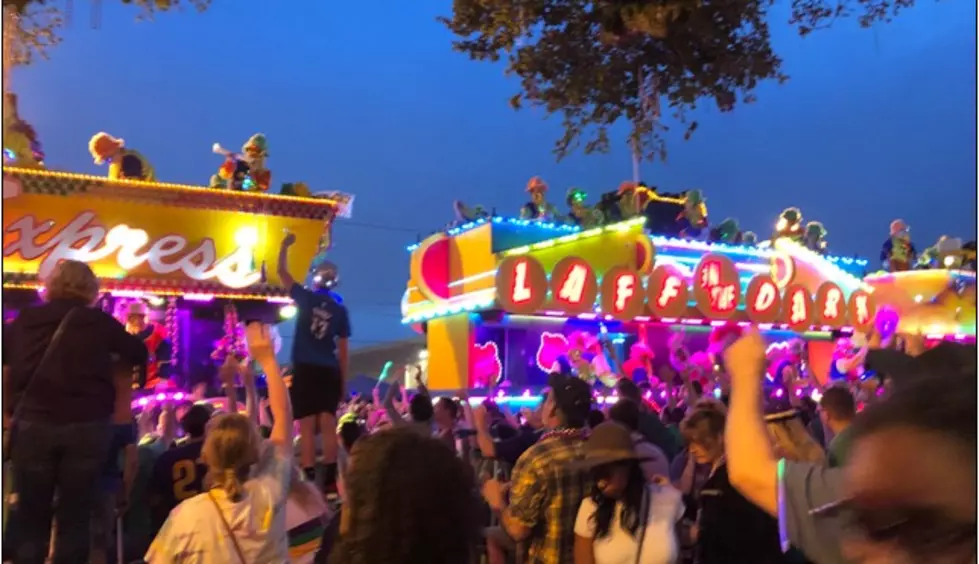 Temperatures Cool But Tolerable Through Mardi Gras
Staff Photo
Can you catch bead with mittens or gloves on? Chances are you might want those hand warmers if you're attending any of the nighttime parades around the area this evening. I don't think you'll be quite as cold on Mardi Gras day, especially if you're parade spot includes a lot of sunshine and not so much shade.
You've probably figured out that cold front that was expected to pass through the area did just that shortly after noon on Sunday. In its wake, cold northerly breezes and much cooler temperatures.
The temperatures for Queen Evangeline's Parade and the Krewe of Triton Parade which roll through Lafayette tonight should be in the lower 40-degree range. Those cool temperatures will be exacerbated by a strong northerly breeze that should make it feel as if the temperatures are in the lower 30's or upper 20's. So a jacket, a hat, some gloves, maybe a scarf, and a warm beverage would be my advice.
I would also stand on the south side of the street if I could. Revelers will have an easier time throwing cups and larger throws with the wind than they will have to try and throw against it on the north side of the street. If you aren't good with your directions, pull out your smartphone, it has a compass on it. If you can't figure it out from there then you probably shouldn't be out in public.
Temperatures on Mardi Gras will moderate just a bit with afternoon forecast high temperatures expected to be near 50 degrees. There should be plenty of sunshine along the parade routes for tomorrow's festivities. The wind should also lay down a lot and that will mean no wind chill to worry about.
Temperatures should moderate even more on Ash Wednesday and by the end of the week daytime, high temperatures should be near 80 degrees. The weekend forecast also carries another pretty stiff chance of rain across the area.
Let's hope we can reverse that weekend rain trend by March 16th when we will celebrate our next large outside party with Patty in the Parc in Downtown Lafayette.