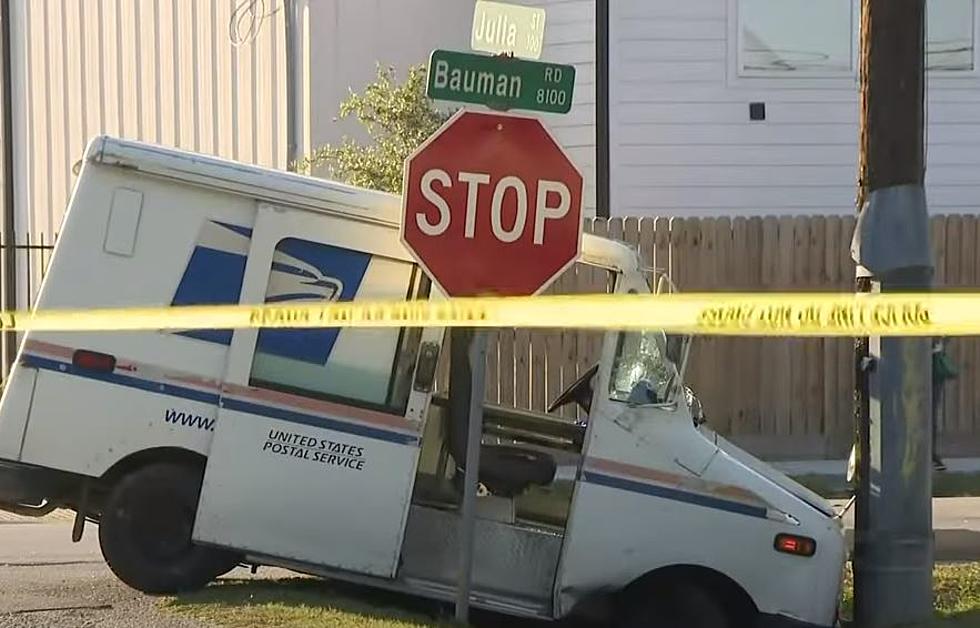 Texas Postal Worker Killed After Mail Truck Falls on Him
KPRC2 Click2Houston via YouTube
A sad story from Houston Texas could be a cautionary tale for drivers not only in the Lone Star State but for drivers in Louisiana as well. Authorities in Houston say a United States Postal Service mail carrier was fatally injured in a hit-and-run vehicle crash that occurred on Saturday at about 3 p.m. in the greater Houston Texas area.
The incident, which is still under investigation, is believed to have played out this way. A Postal Service employee was making his rounds in a Houston neighborhood when his package car was hit from behind. This pushed the mail truck into a ditch causing it to overturn on the driver.
Upon seeing the incident many witnesses rushed to the scene to assist in getting the mail truck off of the mail carrier pinned beneath it. While the good Samaritans were doing that, the ne'er do-well who was responsible for the crash simply drove away.
Investigators say they do have a description of the vehicle and its driver. They also were able to ascertain a license plate number from the scene of the incident. However, when investigators visited the person to whom the vehicle is registered they were told the SUV had been stolen.
Investigators say they will take that tip and see how it plays out. In the meantime, Houston Police say they have a good description of the vehicle and the driver and that will aid in their investigation. The United States Postal Service has released a statement about the incident.
We encourage you to use caution when operating a motor vehicle around any postal service vehicle. Many of them make frequent stops and those stops can make getting around them quite difficult on certain stretches of roadway. Just remember, that inside that mail truck is a human being that wants to get home safely to their family too.
19 Everyday Tasks That Are Now Automated
The times have caught up and technology has advanced to more than just phones becoming a little smarter.
Gallery Credit: Terryn