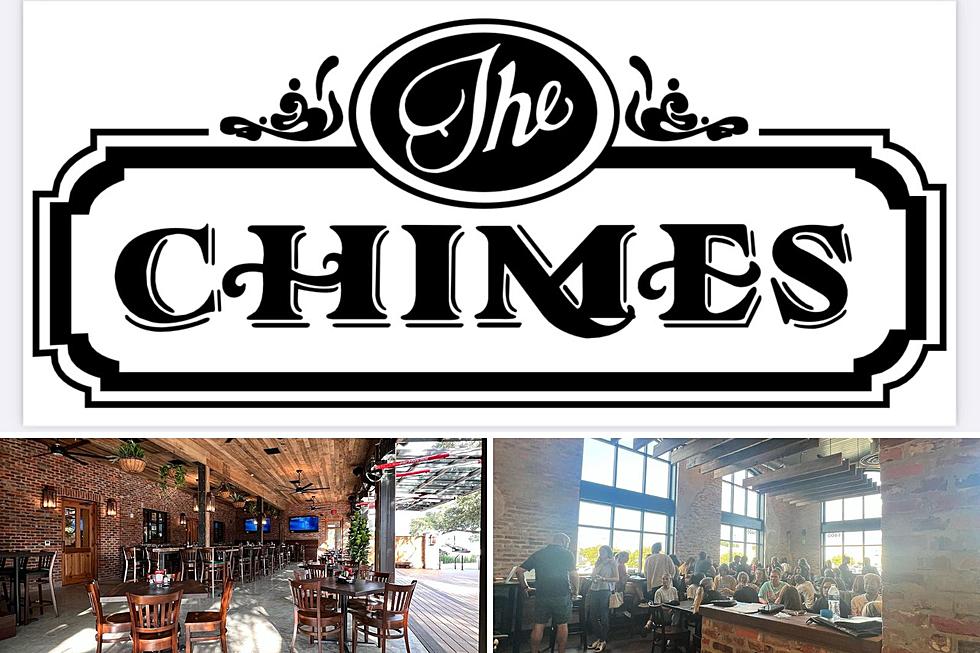 The Chimes in Lafayette Finally Opens Today, Marks the Fourth Location in Louisiana
The Chimes Lafayette, Facebook
The wait is finally over. The long-awaited opening of The Chimes restaurant in Lafayette happens today.
The popular Baton Rouge hotspot first announced opening a new location in Lafayette in February 2020. A little over three and a half years later, that is finally coming to fruition.
This is actually the brand's fourth location. There are two Baton Rouge locations (Highland Rd & Coursey Blvd) and one in Covington.
The Chimes' new Lafayette location is at the corner of Kaliste Saloom Road and Camellia Boulevard. It is anchoring a new 66,000-square-foot mixed-use development.
Other businesses coming to the development include a specialized center and a wellness spa and health clinic along with a Super Chix Chicken & Custard restaurant.
The restaurant itself is about 14,000 square feet and seats 350 people.
The Chimes offers a variety of delicious fare including gumbos, a wide selection of salads, sandwiches, and seafood to go along with its popular spinach and artichoke dip with fried bowtie pasta.
Company general manager Jonathan Thiery said they'll be introducing new items such as fried whole catfish and seafood lasagna.
To learn more about The Chimes, visit their website here or follow them on Facebook.
And be sure to send us a review after you've given the new location a try!
Best Soft-Serve Ice Cream in Acadiana
We asked and you delivered. Here are some of the best places where you can buy soft-serve ice cream in the Acadiana area.