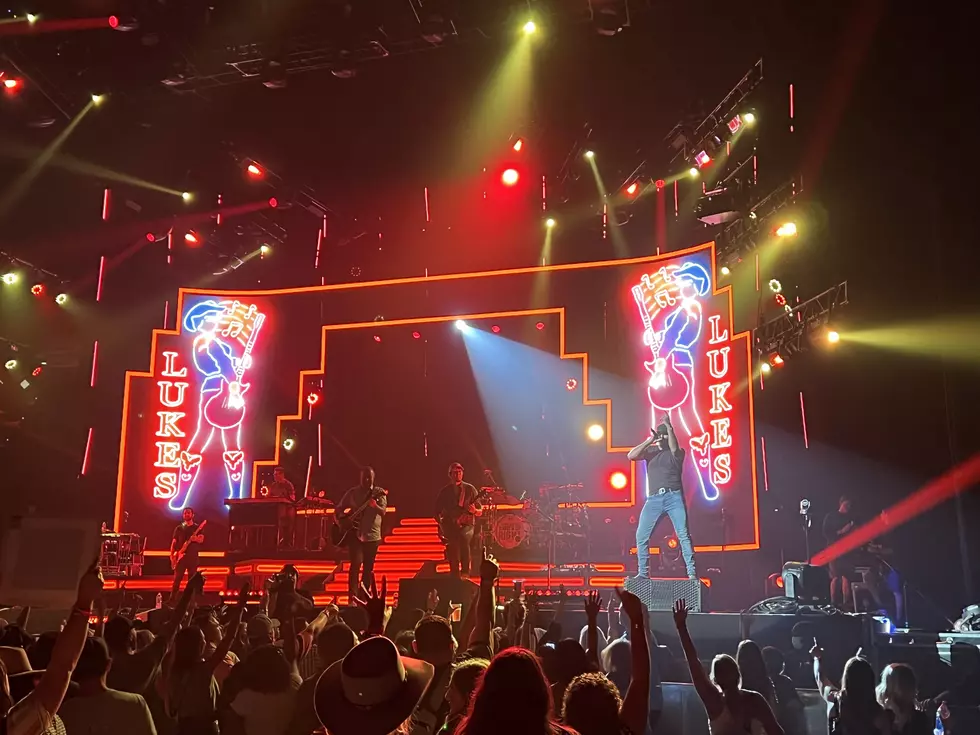 The Most Louisiana Portion of the Luke Bryan Cajundome Show [Videos]
Staff Photo
Luke Bryan rocked the Cajundome stage last as his "Raised Up Right" tour made a stop in Lafayette.
A sold-out crowd was on their feet for much of the four-hour show that featured performances by Mitchell Tenpenny, Riley Green, and five-time Entertainer of the Year, Luke Bryan.
About halfway through Luke's set was one of my favorite portions of the evening. Luke got behind an upright piano and brought back out Mitchell Tenpenny to do a song that Luke wrote and became his first number one song. However, that song was a hit for Billy Currington, of course, called "Good Directions."
Then, Luke proceeded to welcome back Riley Green and things got country. Real country.
This apparently is a portion of the concert where throughout the tour Luke and Riley just kind of jam out to bits of predominantly '90s country songs. However, knowing that they were in a unique part of the country, the pair decided to go off script a bit and play a couple of tunes that have a Louisiana connection.
The first song they did was "Louisiana Saturday Night." That, of course, was a big ole hit for Mel McDaniel back in 1980.
A funny side note. Twice I've seen Keith Urban play in Louisiana (once in Lafayette and the other in New Orleans) and basically asked him to throw in some Cajun spice to his set. And both times he broke out into "Louisiana Saturday Night."
The second song the duo did in their montage of familiar older tunes was another song that has long been a favorite down here, "Jambalaya" by the legendary Hank Williams Sr. (Riley Green is from Alabama, the same home state as Williams.)
The pair ended up doing several more '90s country tunes after these two including "Alibis" by Tracy Lawrence and "I Just Wanted You To Know" and "Too Cold at Home" by Mark Chesnutt among others.
While the entire concert was fabulous, these couple of songs made a lot of us feel right at home.
Good job Luke, Riley, and Mitchell for providing us all a memorable night at the Cajundome.
---
Michael Dot Scott and Jude Walker hanging with Luke Bryan before the show
Country Songs That Mention Lafayette