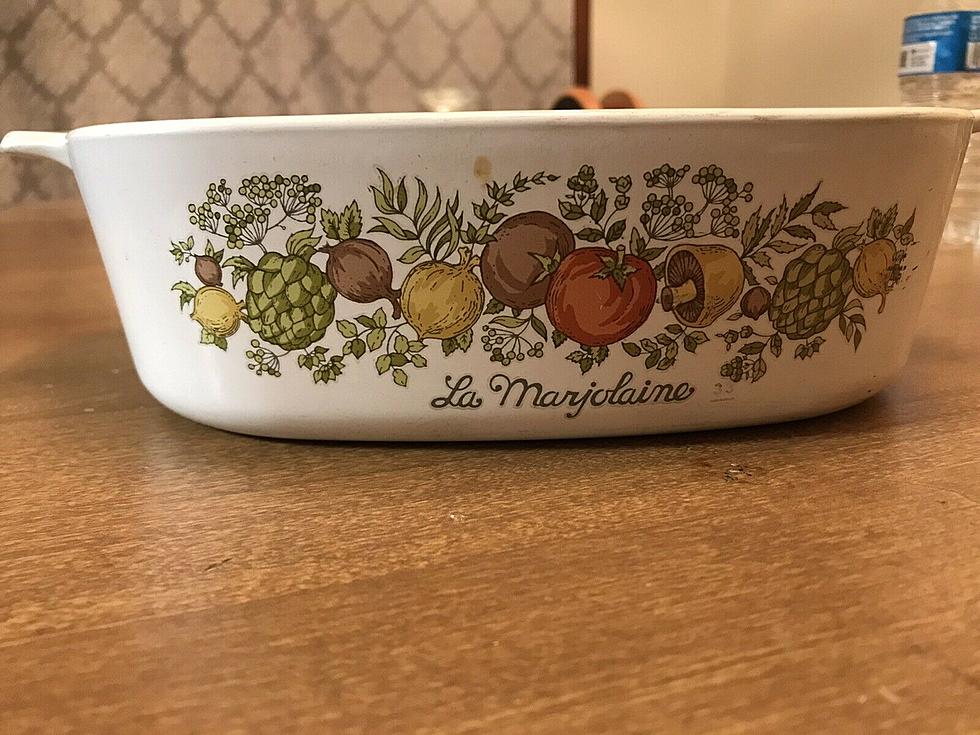 These CorningWare Cooking Dishes Are Now Worth Thousands [Photos]
eBay via tyler7295
If you still have some of these CorningWare cooking dishes in your pantry, you could be in for a really big payday.
According to thatslife.com, a few 1970s era CorningWare cooking dishes are selling online right now for up to $10,000 and more. Yep, you read that right.
Collectors, mainly Baby Boomers, are searching the internet looking for rare CorningWare from the 70s and early 80s and paying thousands.
It seems Boomers are wanting these CorningWare dishes to use for decoration.
"According to the collectors, some floral patterns are far more rare than others.
The Cornflower range, with a blue floral design, is the most common pattern but is still worth a lot of money.
More rare patterns, like Wildflower - made from 1977 to 1984 - and Floral Bouquet - made from 1971 to 1975 - can fetch up to $10,000 online."
As you'll see in the eBay listing below from tyler7295, this CorningWare dish has a starting big $7,500.
Time to raid the pantry and attic!