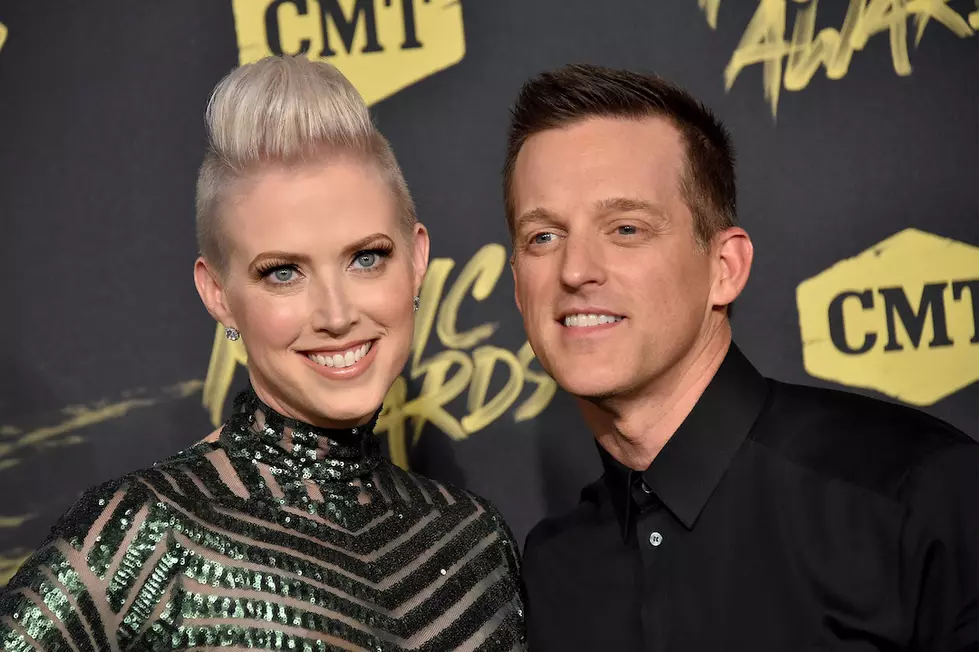 Thompson Square Sign New Record Deal With Reviver Entertainment Group
Mike Coppola, Getty Images
Nearly two years after parting ways with BBR Music Group's Stoney Creek Records, country duo Thompson Square have inked a new recording and publishing deal with Reviver Entertainment. The merge marks a new chapter in a lengthy career for the husband-and-wife duo, comprised of Keifer and Shawna Thompson.
Before leaving Stoney Creek, Thompson Square had been signed to that label since 2009, releasing two albums as well as the double-platinum No. 1 hit, "Are You Gonna Kiss Me Or Not." After splitting from the label, the duo released Masterpiece, the 2018 studio project that marked their first album in over five years.
At the time, Thompson Square revealed to The Boot that releasing a record independently brought its own set of challenges and learning experiences, admitting that sometimes the process could feel like "making a snow angel in a field of daisies." However, they added, making music without the backing of the label afforded them a much greater degree of creative freedom and taught them more about the business side of putting out a musical project.
Now, Thompson Square says they're excited to partner with a label that shares their goals. "We have found a group of like-minded people who are as passionate about our music and career as we are," the group says in a press release. "David, Gator and Bob have a vision that is exciting and motivating, and we cannot wait to get to work. We're looking forward to this next chapter, and we couldn't be surrounded by a better collection of talented and tenured individuals."
In addition to their musical career, the duo have recently released a children's book, Time to Get Dressed, which is based on the couple's two-year-old son, Cooper. The experience of becoming parents in 2016 has been a significant source of creative inspiration for Thompson Square, who also wrote Masterpiece's title track about their son.
Country's Greatest Love Stories
Do You Know Thompson Square's Connection to Rascal Flatts?