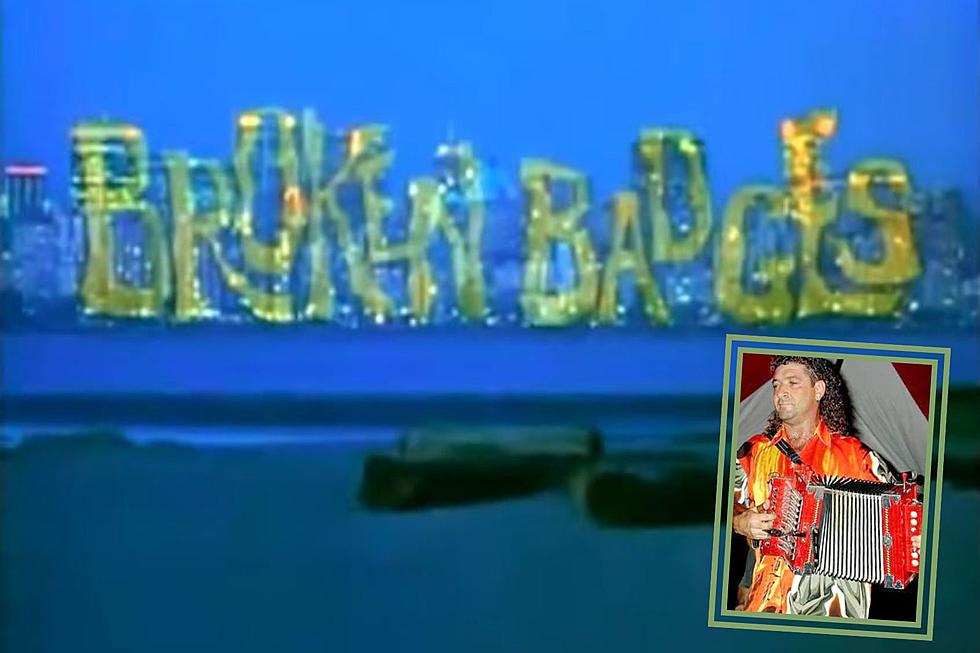 Throwback Thursday: That Time Wayne Toups Sang the Theme Song to a CBS Police Drama
CBS
Nostalgia wins, every day, especially on Throwback Thursdays.
Our buddy Rick Lagneaux served a heaping helping of it in a recent Facebook post when he shared a video of a TV show's intro from 1990. (Rick also plays keyboards in Wayne Toups' band, Zydecajun.)
What's so special about a 1990s network television show's opening theme song? This one happens to be sung by Zydecajun legend Wayne Toups.
Before we tell you about the show, how about you just enjoy the show's intro and theme song?
Pretty great, huh? They sure don't make them like that anymore. The length of the song and intro definitely isn't something you see these days.
About "Broken Badges"
The show only lasted for a whopping seven episodes on CBS over the 1990-1991 television season.
However, it did star some pretty notable actors who have added quite the resumé since then.
Miguel Ferrer played Beau Jack Bowman in the series, a "transplanted Cajun who makes up his own rules as he goes along."
He's been in a long list of movies like RoboCop, Hot Shots! Part Deux, and Iron Man 3, along with TV shows like Twin Peaks, Crossing Jordan, and NCIS: Los Angeles.
Sadly, Ferrer passed away in 2017 after a battle with throat cancer.
The series also starred Eileen Davidson (The Young and the Restless & Days of Our Lives) and Ernie Hudson (Ghostbusters & The Family Business).
The storyline of the show reads as follows on IMDB:
Jack Bowman is a cop from New Orleans who doesn't exactly play by the rules. When he is sent to California on a brief assignment, he is wrongfully blamed for something he didn't do. To get out of the jam he's in, he recruits cops who are on psychiatric leave, Bullet Tingreedes, a female cop who's addicted to danger, Stanley Jones, a cop who walks around with a ventriloquist dummy and who has a short fuse when people make fun of his stature, and Toby Baker, a kleptomaniac. After sorting things out, the Chief of Police decides to form a unit with Bowman and them. And a psychiatrist, Priscilla Mather keeps an eye on them.
How did Wayne Toups get involved in singing the show's theme song?
We called Wayne to get a little background on how this all came about.
Basically, he got a call from the show's production company simply asking if he'd like to sing the theme song. It made sense since one of the lead characters was from Louisiana.
"They flew me to Los Angeles and I recorded the song there," Wayne told us in our conversation. "I got to meet Stephen Cannell (the show's co-creator) and Mike Post (the song's composer). It was pretty cool."
Wayne said he was a bit saddened when the show was canceled mid-season. Still, it's not bad to have a TV theme song for your musical credentials.
Now, we wonder if Wayne Toups remembers the song and wants to bust it out at one of his upcoming shows!
TV Shows That Should Have Ended After One Season
These shows had incredible first seasons followed by disappointing ones. Maybe they should have just ended after one season in the first place?