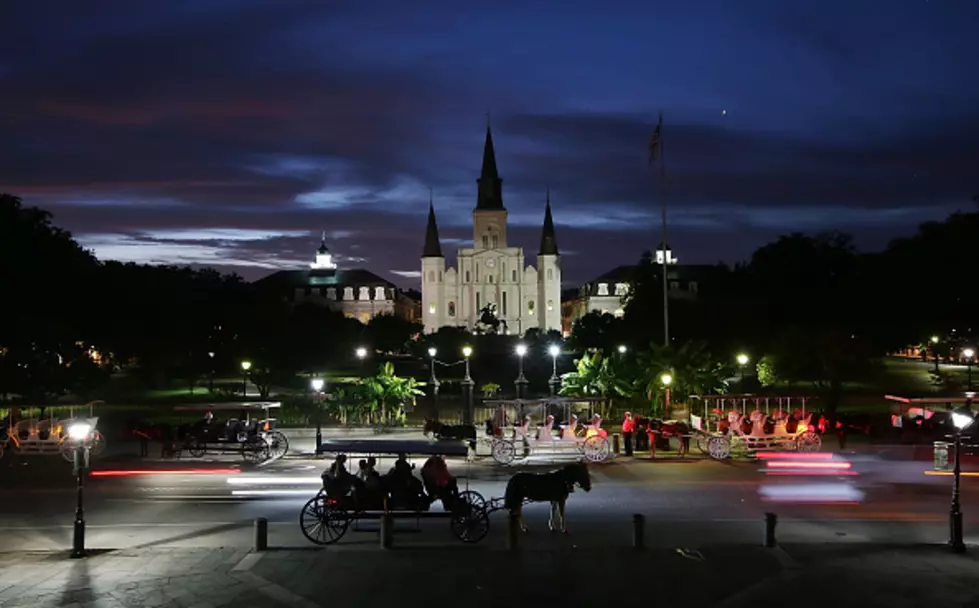 Tourist Beaten And Robbed In French Quarter After Asking Directions
Mario Tama/Getty Images
Late Saturday night and early Sunday morning New Orleans police responded to five different robbery calls. That's the kind of story you want your state's leading tourist destination to be known for. New Orleans has never been a tame town. Now, it's even further out of control and the "almighty" Mitch Landrieu is letting it slide further down the toilet.
Early Saturday morning a 28-year-old man asked a group of people for directions in the French Quarter. That group of people led the victim from the corner of Decatur and St. Peter streets to another location where he was beaten and robbed. Unfortunately, crimes like these in the city's prime tourist areas are becoming more the rule than the exception.
The state of Louisiana relies on tourist dollars. Our state's number one tourist destination is New Orleans. From there, travelers venture out into the rest of the state traveling over to Lafayette, Lake Charles, Alexandria, and Shreveport. If the tourists stop coming to New Orleans you can bet they won't be coming here either.
So Mitch, what are you going to do? Leave town and take a high paying lobby job in Washington D.C.? I wouldn't be surprised if you did. That seems to be the way New Orleans leadership goes.
They come in on a unicorn of promises and lies, then make things worse, and then abandon the people they've screwed for higher paying jobs in safer places. Of course, sometimes they go to prison but technically a federal prison is statistically safer than the streets of New Orleans.
Meanwhile, the signature city of our state continues to sink deeper and deeper into a cesspool of lawlessness and uncivilized behavior. I wonder how Lt. Governor Billy Nungesser is going to put a positive spin on that?