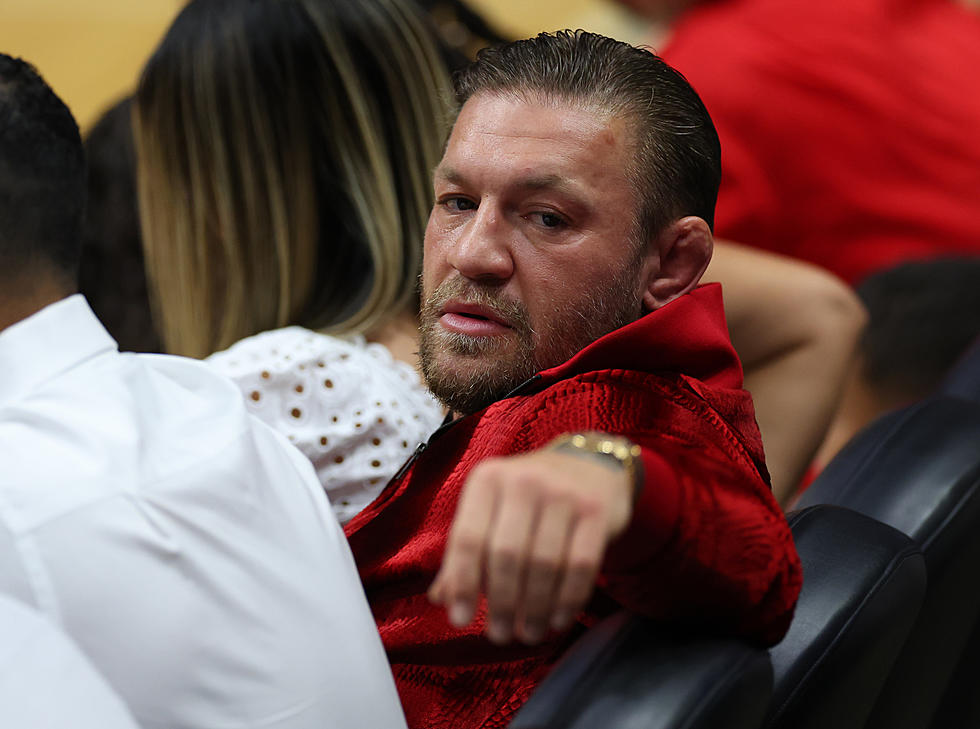 UFC Star Conor McGregor Accused of Rape
(Photo by Mike Ehrmann/Getty Images)
Breaking News, according to letters obtained by TMZ Sports, a woman is accusing Conor McGregor of raping her at Game 4 of the NBA Finals. However, McGregor has denied all the allegations.
The woman is accusing the Miami Heat security of separating her from her friend, and they forced her into the men's bathroom where McGregor and another security guard were waiting for her according to TMZ Sports. She then stated that the security guard didn't let her exit the bathroom or allow anyone in. She finally accuses McGregor of forcing her to have oral sex with her before pinning her to a wall and trying to sodomize her. She also states that she was able to escape by elbowing the UFC star and breaking free.
The UFC, the Miami Heat. and the Police are all conducting investigations into the accusations.
This hasn't been the best week for Conor McGregor. From botching a skit with the Miami Heat mascot, to these allegations, and then refusing a drug test. These are some serious allegations that have implications not only for McGregor but the Miami Heat security as well. Again McGregor has denied all allegations. As more information is released we will inform you.
If South Louisiana Cities or Towns Were NFL Teams