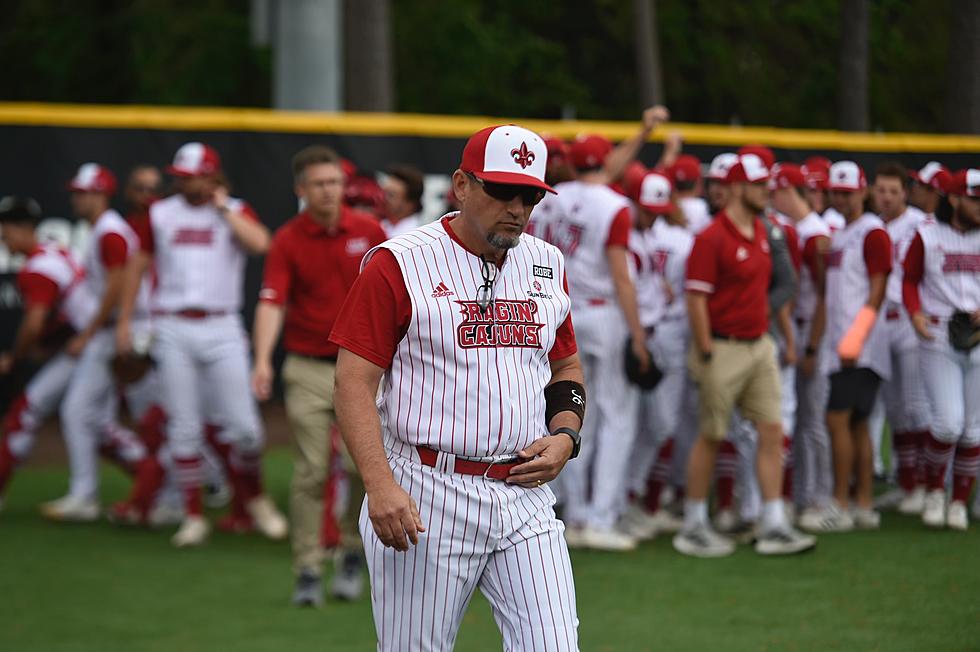 UL Baseball Bounces Back And Beats LA Tech
Photo courtesy of UL Athletics
UL Baseball lost earlier in the week to LA Tech, Wednesday night they had their rematch, and a chance for revenge where the Cajuns won 8-6.
https://twitter.com/RaginCajunsBSB/status/1511892866133417989
The Cajuns started off slow only scoring 1 run in the top of the 2nd inning. While LA Tech scored 6 runs by the bottom of the 3rd. The Cajuns then had a magical 6th inning where they scored 7 runs in the inning. Connor Kimple, Bobby Lada, Max Marusak, and Tyler Robertson all hit an RBI in that inning. While Warnner Rincones hit a 2 run RBI in the 6th. That 6th inning changed the entire game for the Cajuns.
When it comes to the pitching, UL was better later in the game. Peyton Havard gave up 5 hits and 5 runs while only getting 1 strikeout. The game really changed when Cooper Rawls got on the mound. Rawls only allowed 1 run on 5 hits and threw an amazing 12 strikeouts. Rawls was one of the major factors in the Cajuns getting the win.
The Cajuns will be back on the diamond this Friday against Arkansas State at 6:00 pm.
10 Famous People You Didn't Even Know Were From Lafayette