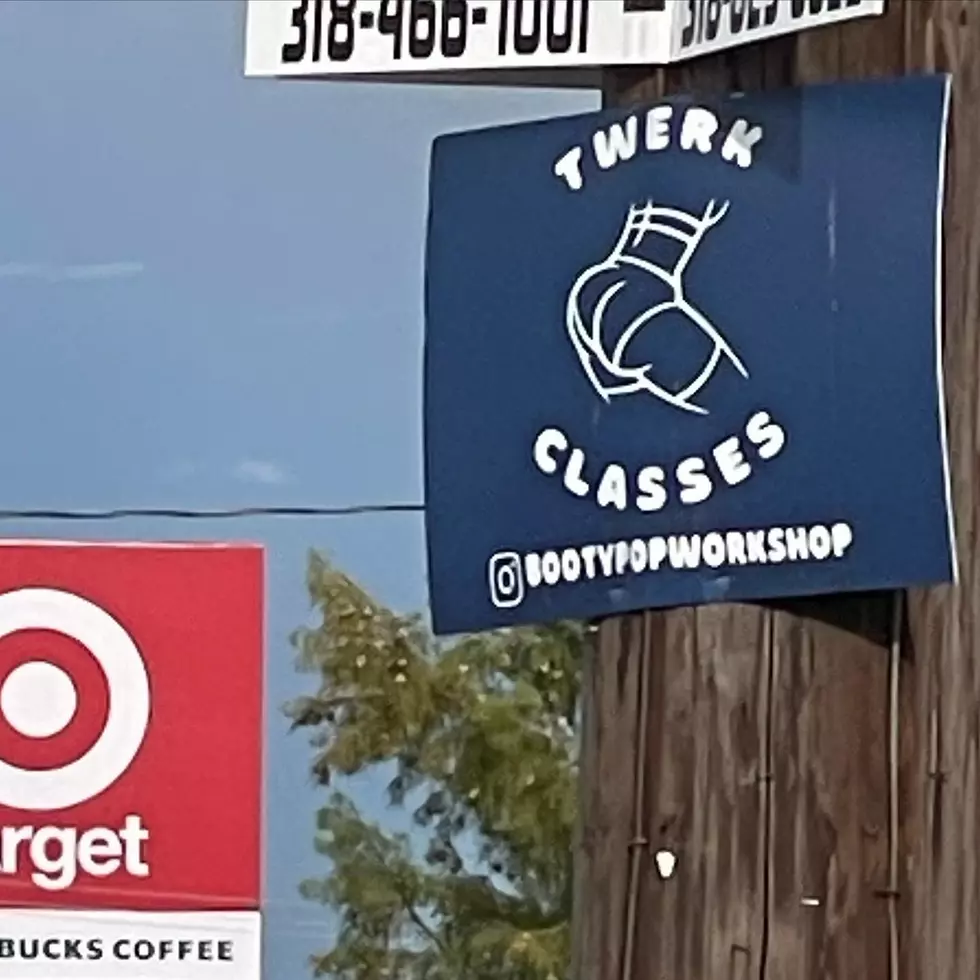 Want to Take a Twerk Class? Then 'Pop' on Up to Alexandria
Melissa Frost, Facebook
I was today years old when I found out that I, along with the masses of central Louisiana, have the opportunity to take a twerk class.
Don't believe me? Check out this totally legit street pole advertisement sign on the streets of Alexandria.
Now, you may be thinking to yourself, "this can't be real life?" I may have questioned the sign too (along with the state of the world we're living in), so I did some digging.
Oh, it's legit!
The woman "behind" these pop-up classes is your twerk instructor named Tristanie. And according to her website, BootyPopWorkshop.com, she invites you to learn how to "hip tick, isolate your butt cheeks, twerk routines and more!"
Perhaps the best part of this exciting opportunity is that no experience is necessary. (Good, because I have none.) Tristanie invites beginners, all genders and pronouns. She says she teaches in a judgment-free environment. (Hmm, she's going to be judging me after she sees my moves.)
If you want to partake in the next Twerk Class, it'll set you back $25 and you have to sign up in advance. The classes max out at 25 people.
Now, if you can't make the next class, that's cool. You can book a private lesson, group lesson or private party.
I might see if I can set up a class for my old man's nursing home. I bet he and his senior friends would get a kick out of this.
Hey, thanks for "popping" in and getting enlightened on this exciting opportunity.
What a time to be alive.
8 Uses for Strawberries That Are Simple, Fun, and Delicious
When's the best time to enjoy Louisiana Strawberries? All the time, of course. Here are eight ways you might try.