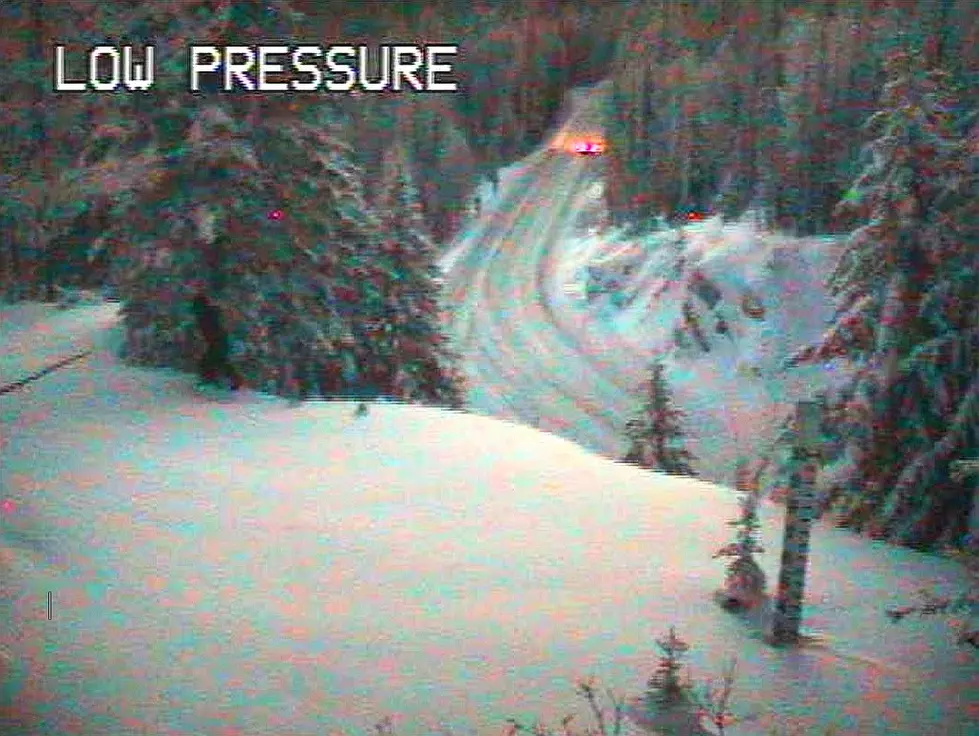 Washington Dept. of Transportation Tweets Picture Possible Sasquatch [Photo]
Twitter via @WSDOT_East
The Washington Department of Transportation has recently tweeted out a few photos taken by a traffic camera showing what they say could be a Sasquatch.
"Sasquatch spotted!!! I'm not superstitious... just a little stitious. Have you noticed something strange on our Sherman Pass/SR 20 webcam before? If you look closely by the tree on the left there looks to be something... might be Sasquatch... We will leave that up to you!"
According to WWLTV.com the photos were taken by a traffic camera pointed toward State Route 20 on Sherman Pass located East of the Cascade Mountains in Washington.