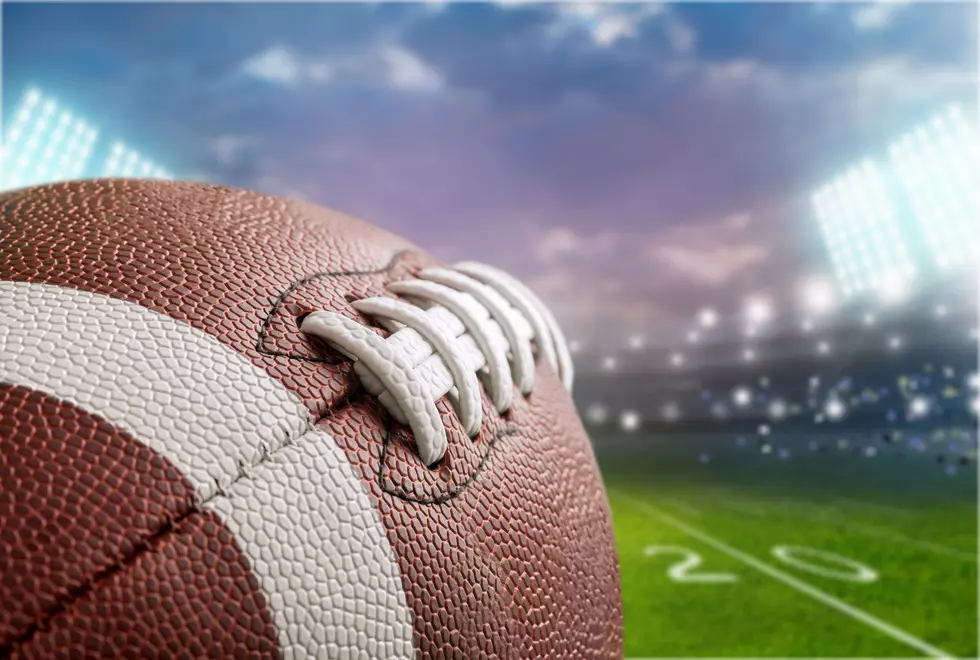 Week 2 High School Football Playoffs On The Radio
Getty Images/iStockphoto
It's the second week of the 2019 LHSAA high school football playoffs, and we have three outstanding match-ups for you tonight.
The top-seeded Acadiana High Wreckin' Rams continue Class 5A playoff action tonight when they play host to the 16th-seeded Walker Wildcats.
You can listen to the Acadiana/Walker game on Sports Radio ESPN 1420, espn1420.com, and the ESPN 1420 mobile app.
The 7th-seeded Teurlings Rebels will travel to New Orleans tonight for a second-round playoff match-up in the Division II bracket, taking on the second-seeded De La Salle Cavaliers.
You can hear the Teurlings/De La Salle game on News Talk 96.5 KPEL-FM, kpel965.com, and the KPEL 96.5 mobile app.
Finally, the 6th-seeded Breaux Bridge Tigers continue Class 4A playoff action on Friday night, entertaining the 11th-seeded Belle Chasse Cardinals.
You can hear the Breaux Bridge/ Belle Chasse game on Classic Rock 105.1, classicrock1051.com, and the Classic Rock 105.1 mobile app.
A reminder; check out all of the scores from around the area, and the state, by logging onto acadianapostgame.com.